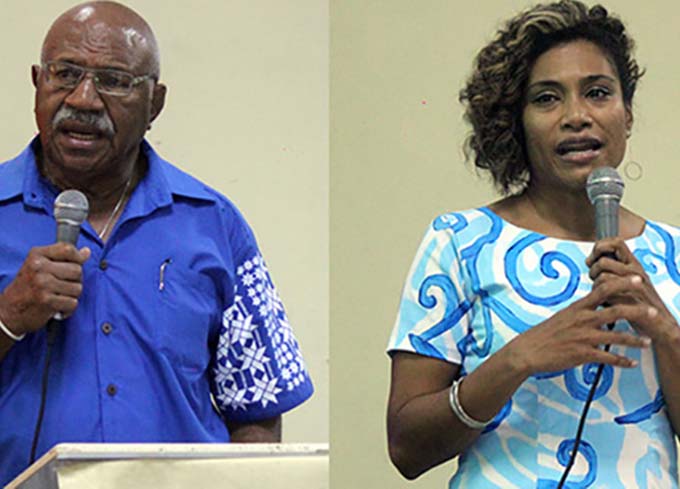 Pacific Media Centre newsdesk
The Pacific Media Centre has wrapped up the academic year with a seminar dedicated to democracy and media freedom in the Pacific, featuring three people who reflected on events of 30 years ago and their legacy today.
The seminar featured the just-completed Fiji general election, which returned Prime Minister Voreqe Bainimarama to power with a reduced majority, and the New Caledonia referendum on independence from France earlier this month.
Sri Krishnamurthi, recently arrived back from Fiji after an extensive coverage of the second post-coup general election since 2006 with two trips to Fiji, was the first speaker.
It was the first time he had stepped on Suva soil since his departure in 1987 – a week after the first coup when he was aged just 21.
"It's been 30 years since I watched Rabuka take the parliamentarians down the backstairs of the Fiji Parliament and bundle them into two trucks," says Krishnamurthi.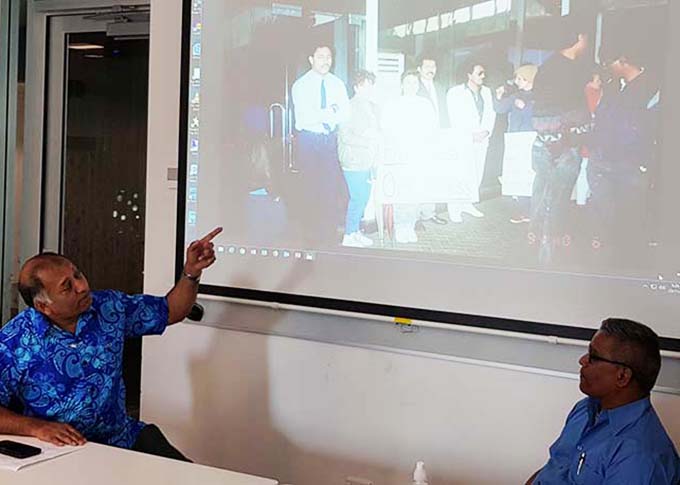 The chair of AUT's PMC, Associate Professor Camille Nakhid, also welcomed the other two panellists Nik Naidu, convenor of the Coalition for Democracy in Fiji, and Professor David Robie, director of Pacific Media Centre.
He covered the Kanak struggle in the 1980s and wrote the 1989 book Blood on their Banner about the insurrection, and returned three decades later for the historic independence referendum on November 4.
Taxi driver
Upon his arrival in Fiji on his visit for the elections on November 14, Krishnamurthi interviewed a taxi driver who had a close to a "perfect prediction" about the Fijian election results – an interview derided on social media by Fijian academic Dr Ganesh Chand.
"Tarun Chandra – the taxi driver, a refreshing insight – calculated FijiFirst would win by 29 seats, two more than they actually did," says Krishnamurthi.
Nil Naidu, who is also an Asia-Pacific Human Rights Coalition (APHRC) campaigner, critiqued current issues in Fiji while reminiscing about his past struggles as a young campaigner.
He spoke about his and other youthful protests, including protesting against the first coup in 1987 alongside the current Attorney-General, Aiyaz Sayed-Khaiyum.
In fact, Nik Naidu and others such as Marie Leadbeater, Del Abcede, David Robie and journalist turned lawyer Richard Naidu carried on the protests after he arrived in New Zealand in 1988 with the remnants of the Coalition For Democracy In Fiji.
During the controversial visit to NZ by then Prime Minister Sitiveni Rabuka in 1991, Naidu protested against Rabuka's arrival in Auckland.  However, Krishnamurthi says Rabuka – who he likened to Freddy Kruger in Nightmare on Elm Street at the time – is a changed man now.
"Rabuka has changed a lot, he has mellowed and he has transitioned to become a true leader in some ways," says Naidu.
Echoed thoughts
Similar thoughts were being echoed by Krishnamurthi three decades later.
In his presentation, Krishnamurthi said due to the fake news and media trolls being a critical factor in the elections of 2018, it was suggested that an investigation was needed into the role of Qorvis Communications, a Washington DC based public relations contracted to work for government, and NADRA, a Pakistani software company with a questionable reputation.
Alleged expenses such as $1.9 million on advertising and campaigning and $80,000 for social media in FijiFirst's financial accounts for September (Source: Twitter) leave questions about their role in the election.
Krishnamurthi posed the question "where next for Fiji?", saying that political stability was the most important election issue for Fijians.
Education, health, jobs, housing, a minimum wage and removing VAT from basic items were also vital, along with exploring indigenous land and identity issues for the next four years.
It is expected the opposition (made-up of Social Democratic Liberal (SODELPA), and the National Federation Party (NFP) with A combined total of 24 seats (of which SOELPA holds 21) will be more effective in holding the government to account.
However, the warning is on the wall that after winning the 2018 the election narrowly with just 50.02 percent that it will possibly need Coalition partners for the next election.
Future coalition?
Possible future coalition partners for FijiFirst to woo could outstanding women leaders such as Lynda Tabuya (lawyer and deputy leader of SODELPA, Lenora Qereqeretabua (NFP, broadcaster) and Tupou Draunidalo (HOPE party, lawyer).
All three could possibly lead their parties at the next elections and the irony for the mainly male-dominated Fiji is that they are women.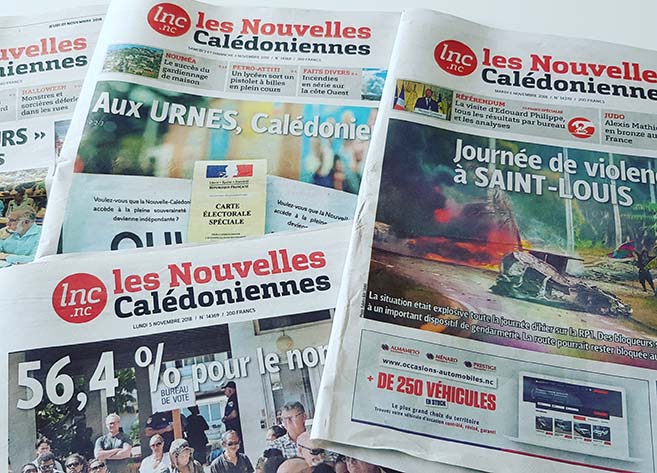 PMC's Professor David Robie spoke about Fiji (he was the first journalist to name the Taukei Movement leaders at the time of the May 1987 coup), media freedom (he was keynote speaker at the recent University of the South Pacific journalism awards) and the independence vote in Kanaky/New Caledonia (where he reported on the 1984 elections boycott by the pro-independence FLNKS and the Hienghene massacre and other murders of Kanak political leaders.
He gave an optimistic view of the independence vote for the future of New Caledonia, describing it as a victory for youth and a multiracial vision of the country.
With a 56.4 percent "no" vote and a 43.6 percent yes vote, the supporters of independence rocked the French establishment with their strong turnout (80 percent)and this has in turn forced a more collaborative negotiation about the future.
"The demographics are gradually favouring the youthful Kanak population and an emerging new cross-cultural generation that is far less polarised than in the past," he said.
"It is taking time, but I do get a sense of the winds of change starting to take hold in New Caledonia.
"The big question is whether these changes can happen fast enough to catapult the pro-independence Kanaks into power in the territorial elections next May and in time for the new independence referendum due in 2020."
Dr Robie also remarked on the ironies of the seminar – "here we had an election in Fiji between two former coup leaders, and we ourselves are the 30 Years Club!"