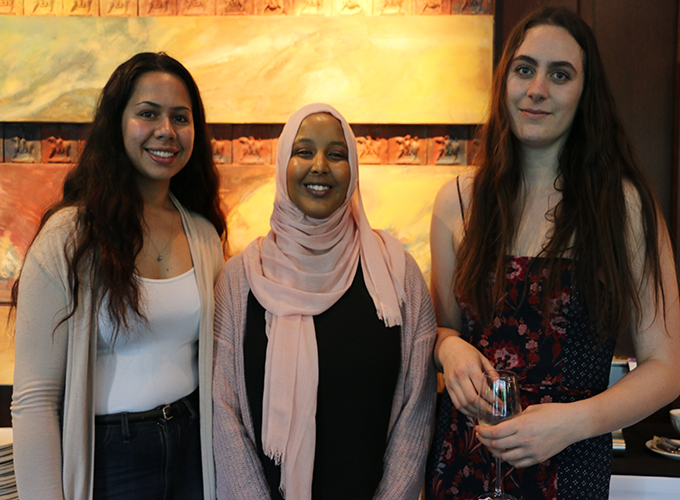 By Rahul Bhattarai

Students and staff gathered in Auckland last night to launch a cookbook with a difference celebrating culinary delights from refugee or immigrant families – and to taste some of the special 15 recipes.
The recipes in Tastes of Home, published by Auckland University of Technology to support an educational scholarship for refugees, were an instant success.
Chapters and the recipes have been provided by volunteer student contributors drawing on their family culinary secrets.
READ MORE: Diversity at Auckland University of Technology
"These recipes have been tested and standardised by the culinary art students for the cook book," says Lian-Hong Brebner, a diversity manager at AUT and one of the co-editors with Professor Alison McIntosh.
"This is more then a cookbook, it's about celebration of AUT's diversity that refugee and migrant background students bring to us, and their their tradition of hospitality," says Brebner.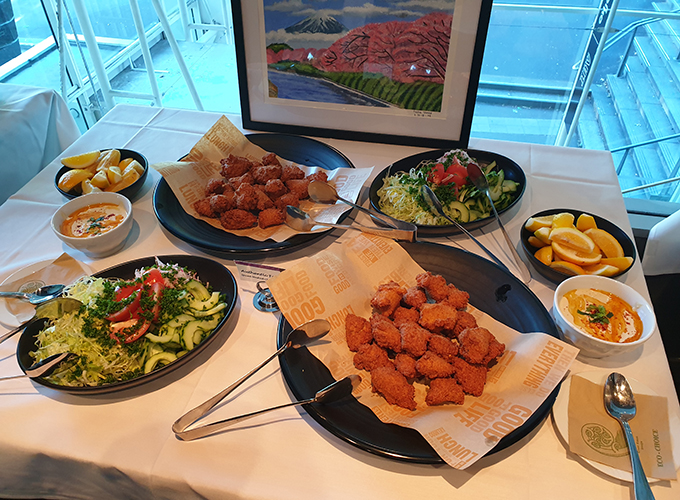 Encouraging diversity
AUT as a university encourages diversity and was also the first university in New Zealand to appoint a professor of diversity – Professor Edwina Pio.
"We are also proud to be the first and only New Zealand university to appoint a professor of diversity," says Dr Andrew Codling, who is the head of the vice-chancellors office.
"We are proud that our students and staff are from over 100 nationalities on our campuses, and in fact over 52 percent of our staff were born overseas – and I am one of them," says Dr Codling.
Seven percent of the staff are from the Pacific, 6 percent are Māori and 64 percent of the professional staff are female.
AUT scholarship programme
Proceeds from the book sales will go towards a scholarship programme for future refugee students.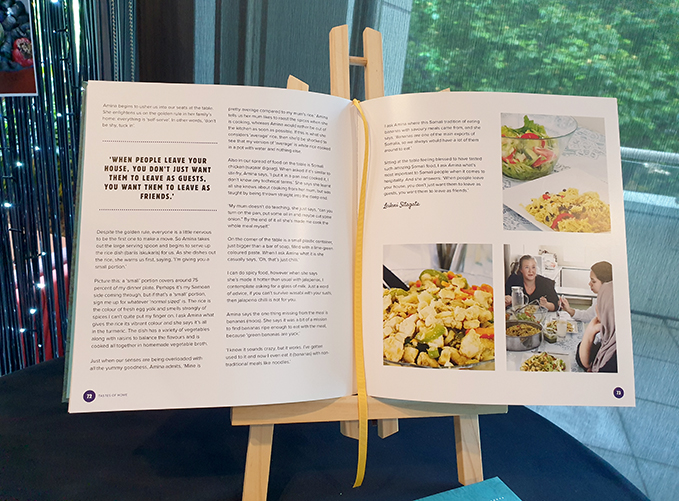 About 50 volunteers from diverse backgrounds worked around the clock to make the book possible.
"I volunteered to be part of the project because I loved that the proceeds would be going towards a scholarship for refugees," says Leilani Sitagata, who is a final year AUT student journalist.
"As I'm a journalism major, I knew how to write, and I love my food – so I thought why not combine the two and help write a cookbook."
Homemade cuisines from around the world featured in the book include Afgan, Iranian, Iraqi, Kurdish and Māori and many other dishes.
On launch day, 38 copies were sold with a further 100 copies already being pre-ordered online.