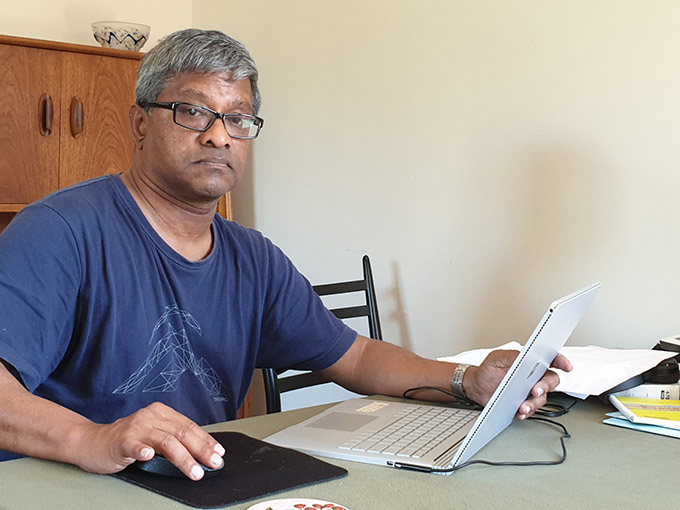 By Rahul Bhattarai in Auckland
Fijians are counting down for their general election on Wednesday after early voting that started on November 5.
Prime Minister Voreqe Bainimarama's ruling FijiFirst party is expected to win but with a reduced majority after a vigorous social media campaign to accumulate more votes before the media blackout which starts at midnight tonight.
Bainimarama has made "effective use of social media" to gain more supporters, says Pacific Media Centre journalist Sri Krishnamurthi, who returned to Fiji today to cover the election after doing a series of "preview" articles in September.
READ MORE: Krishnamurthi's background briefing on the Fiji election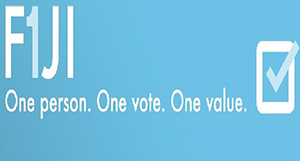 "Social media in Fiji has 85.1 percent use of Facebook and no other platform comes anywhere near close to that," he said.
"FijiFirst is using Facebook very effectively as a tool. There is no control of the social media, whereas the Media Industry Development Decree curbs the media itself and that's really strange."
FijiFirst also uses Qorvis, a New York-based global corporate relations company that lobbies internationally for the Bainimarama government.
"I think FijiFirst will win having won more than 60 percent of the vote in 2014, but they also need a robust opposition, and that isn't going to happen with [original coup leader in 1987] Sitiveni Rabuka back in court," said Krishnamurthi.
Hampered by courts
"FijiFirst will have a majority but how much is debatable, as people once again get used to voting and exercising their democratic rights," he said.
Another advantage for FijiFirst was that opposition leader Sitiveni Rabuka had been hampered in his election campaign by court action against him in an attempt to strip him of his eligibility to stand for Parliament.
People in Fiji were tired or frequent coups and an uncertain future.
"The people want stability, after 30 years of coups and uncertainty," said Krishnamurthi.
Fiji-born Krishnamurthi will be in the country for the next five days to cover the 2018 Fiji election.
A former NZ Press Association news agency journalist, he is currently a digital media postgraduate student at Auckland University of Technology and will be reporting for the University of the South Pacific journalism programme newspaper Wansolwara and the PMC's Asia Pacific Report.
Postgraduate student coverage
As well as the Fiji general election, postgraduate student journalists are also covering the Asia Pacific Economic Cooperation (APEC) leaders summit in Papua New Guinea next weekend with a team including Pauline Mago-King and Rahul Bhattarai.
Centre director Professor David Robie has just returned from New Caledonia where he covered last weekend's historic independence referendum.
"This is quite unique in New Zealand journalism schools for coverage of this kind of major events happening in the Pacific," said Dr Robie.
He praised the USP regional journalism programme and media organisations such as RNZ Pacific and SBS that enabled PMC partnerships in the region.