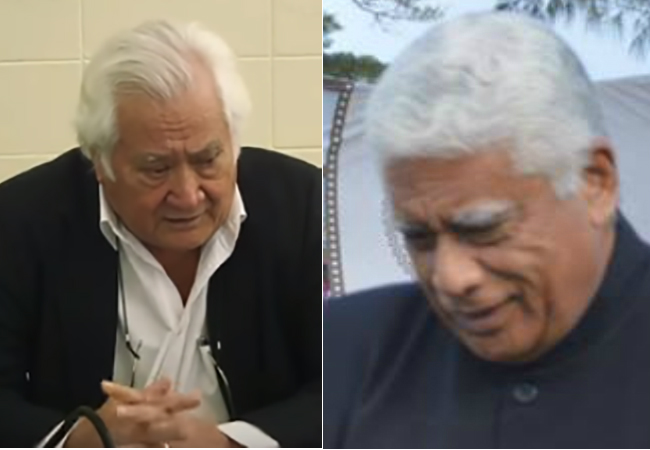 By Kalino Latu, editor of Kaniva News
A petition calling for a lawsuit to be filed against two former prime ministers of Tonga for their alleged roles in unlawful payment of Tongansat money is now being organised.
Lord Sevele 'O Vailahi and Lord Tu'ivakanō were prime ministers in 2008 and 2011 when nearly US$50 million of grant money from China paid to the Tonga government was transferred to Princess Pilolevu Tuita and Tongasat.
The Tongasat company manages Tonga's orbital space.
READ MORE: Tonga's Supreme Court rules Tongasat payments illegal
The Kele'a newspaper reported that a group is being tasked with organising the petition but it did not identify the group or people behind it.
The group was appealing for their cause and was in the process of gathering signatures, Kele'a said.
Since Tonga's Supreme Court ruled last month that the payments were unlawful, the scrutiny on Tongasat has intensified.
Law Committee
As Kaniva News reported last week, a proposal in Parliament on Monday by cabinet to sue Lord Sevele and Lord Tu'ivakanō for their involvements was referred to the Law Committee.
The Acting Speaker said he had received a confidential cabinet decision, but it was in English and needed to be translated into Tongan.
He did not say what the cabinet decision was.
The Speaker also said he had sought the Acting Attorney-General's advice and had received a response.
However, he did not say what the Acting Attorney General's advice was.
The Pacific Media Centre has a content sharing arrangement with Kaniva News.