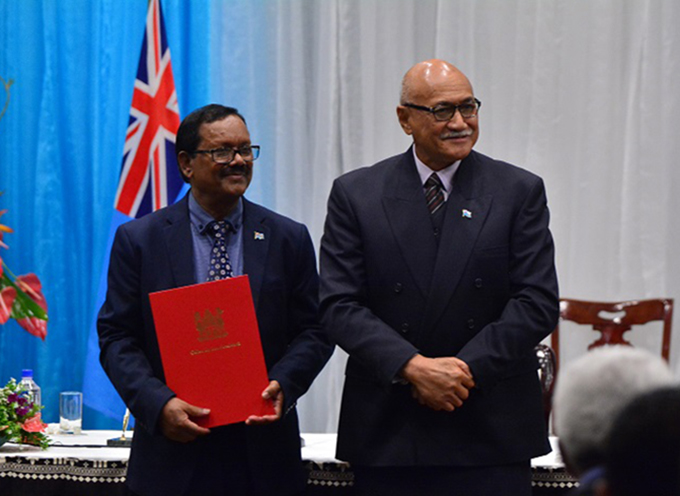 By RNZ Pacific
Fiji's electoral authorities have urged voters to exercise their democratic right and vote in the general election which has been set for November 14.
They have announced details of the run-up to the polls after the election writ was issued today.
The chair of the Electoral Commission, Suresh Chandra, said Fiji was officially in election mode.
READ MORE: Sri Krishnamurthi's election preview stories from Suva
He said political party registration had closed, postal vote applications were now open and voter registration closes at 6pm.
Chandra said he was confident this year's election will set new benchmarks after the 2014 polls' milestones of an 84 percent voter turnout and just under one percent of invalid votes.
People in certain remote areas would be asked to vote early during a five-day period a week beforehand.
Eight political parties have been registered to contest the 51 parliamentary seats.
Nominations for the seats open tomorrow.
This article is republished under the Pacific Media Centre's content partnership with Radio New Zealand.