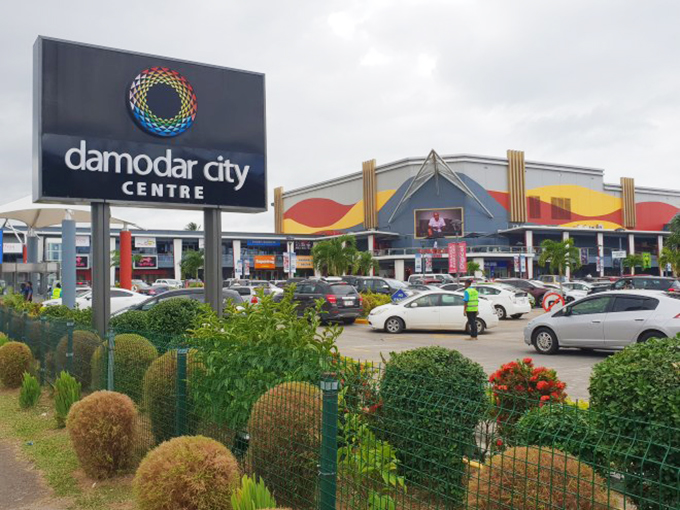 OPINION: By Sri Krishnamurthi in Suva
When I left Fiji 30 years ago, a week after the first coup in 1987, I planned to write a book titled "The flight of the myna" – a pesky, noisy bird, which can talk if trained and was introduced to Fiji by our forefathers from India.
The book wasn't to be, but that very thought crossed my mind again as the plane taxied down the runaway to a halt at Suva's Nausori International Airport.
I had been back to Fiji only once before in 30 years – but very briefly to the West, not Suva, the bustling Capital City.
My first impressions in the night arrival were that houses were lit up everywhere, signalling a population growth – Fiji now has a population of 913,537 (according to the World Population Review website, the official census in 2007 had it at 837,200) and is tipped to surpass the 1 million mark by 2020.
Suva and its surrounding towns of Nasinu, Nausori and Lami has an estimated combined population 330,000 – small wonder then of population growth, which can lead to problems akin to New Zealand.
Homelessness, poverty and housing shortages are today's reality for the government that will take office after this year's general election, the second since the 2006 coup.
At the same time, there it was — McDonald's — with its golden arches, seemingly as busy as the restaurant in downtown Auckland, and Damodar City Centre, a mall like any other, owned by the same family that was heavily invested in movies and movie houses from 30 years ago.
A mall and McD's signified some wealth, and there is little doubt that Fiji has its fair share of the wealthy, combined with the traffic, just as bad as Auckland's.
Bustling city
In many respects, Suva remains the same bustling city with the same charming smile and a friendly "bula", regardless of opportunistic crime, with the "street boys" sometimes targeting unwary visitors and inebriated revelers.
As an academic said: "We have car sales as a big business, because people can hop into their cars and drive to malls."
Three decades ago you drove, walked or caught on open-air rattler of a bus to "town".
Malls? What were they?
As for cellphones – they have them everywhere and anywhere, creating the same social problems of any major city – killing conversation and dialogue.
However, the question remains – where is the investment and money coming from?
"Fiji now owes over $500 million to China which amounts to be about 40 percent of all our external debt," suggests economist Professor Biman Prasad of the National Federation Party.
However, Fiji's Economy Minister Aiyaz Sayed-Khaiyum wasn't as concerned and earlier this year said the World Bank had done a thorough analysis of the national debt and was convinced that it was manageable. Loans are used to strengthen infrastructure and stimulate the economy.
China concerns
China's "One Belt, One Road" policy is cause for concern long term, and its growing influence in Fiji is alarming for some. Not just Fiji, but for the whole Pacific.
Other investments, anecdotally, come from the myriad of people, about 200,000 who left Fiji after the coups – returning, because they can get their citizenship reinstated.
They are coming home as business entrepreneurs and investors and that is very noticeable in the popular drinking holes.
While the smiles are genuine, there is always a feeling of a cloud hovering around, and it's just not the media decrees that are doing it.
Every person of note and authority seems to be walking around with a well-thumbed copy of the 2013 Constitution in their back pockets.
The dog-eared constitutions. Some with post-it notes, are ready to be pulled out at will, citing chapter and section – much akin to the holy books.
Regardless of the bustling nature of Suva, famous iTaukei smiles and being readily approachable, with their laid-back style of Fiji time, where appointments are seldom kept on the dot – paradise is troubled.
Shoulder looks
You always get the feeling of someone looking over shoulder, muted closed discussions in hushed tones of politics in Fiji – as the Second World War saying goes: "Walls have ears".
But to get into conversation about politics is a revelation: most people have a view, many of them intelligent, and a surprise to the ears of a supposed-leprechaun who has been away for 30 years.
As a frustrated lawyer at the iconic Holiday Inn said: "Do we want good roads or do we want free speech?" Or the doctor who beamed and said: "There are issues around land."
However, Fiji is between the devil and the deep blue sea, for a country that is weary and yearns for the stability of the past. It can stay with current FijiFirst government (which gained 60 percent of the vote in 2014) or venture into the unknown. The election, just weeks away, will reveal which direction the voters choose to go.
So, as the old motto from the old Fiji Visitors Bureaus used to say, "Fiji, the way the world should be".
Exactly, the view of myna bird.
Sri Krishnamurthi is a journalist and Postgraduate Diploma in Communication Studies student at Auckland University of Technology. He is attached to the University of the South Pacific's Journalism Programme, filing for USP's Wansolwara News and the AUT Pacific Media Centre's Asia Pacific Report.