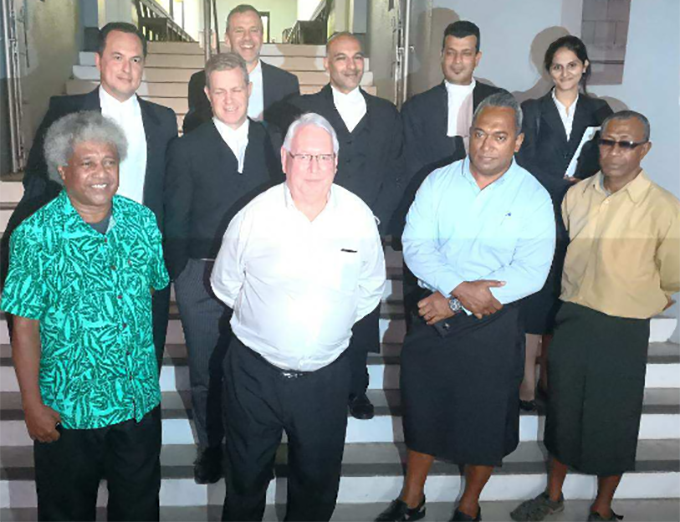 By Talebula Kate in Suva
The three assessors in The Fiji Times sedition trial tonight returned a unanimous not guilty opinion on all counts.
They found Fiji Times publisher Hank Arts not guilty for the charge of publishing a seditious article in Nai Lalakai, a letter to the editor on April 27, 2016.

They also found Nai Lalakai editor Anare Ravula and Fiji Times editor-in-chief Fred Wesley not guilty for having aided and abetted the publication of a seditious article.
READ MORE: The Fiji 4 – the case that tests press freedoms
Letter writer Josaia Waqabaca was also found not guilty for the charge of submitting for publication an article written by him with a seditious intention, while the Fiji Times Ltd which was charged for printing a seditious publication was also found not guilty by the assessors.
High Court judge Justice Thushara Rajasinghe will deliver his judgment next week on Tuesday.
Talebula Kate is a Fiji Times reporter.