Pacific Media Watch Newsdesk
A senior journalist in Papua New Guinea says there is no media freedom in the country and journalists are often working in fear, reports RNZ Pacific.
Media freedom advocate Titi Gabi said local media had become a public relations entity for the powers that be.
The United Nations sets today – May 3 – as World Press Freedom Day to raise awareness about the importance of a free media.
Gabi said the day was simply a reminder of the many issues that exist in Papua New Guinea.
"With interference from outside influence, right up to setting the news agenda to bribing journalists to threats to threats of court action against journalists.
"There is a lot of censorship, there is a lot of control. We no longer enjoy media freedom so today it is really sad times here in PNG."
Papua New Guinea has dropped two places to 53 in the latest Reporters Without Borders 2018 World Press Freedom Index.
Tonga 'worst in 29 years'
In Tonga, where the next two-yearly Pacific media summit is taking place next week, a prominent publisher says media freedom and access to information is the worst that he has seen, reports RNZ Pacific.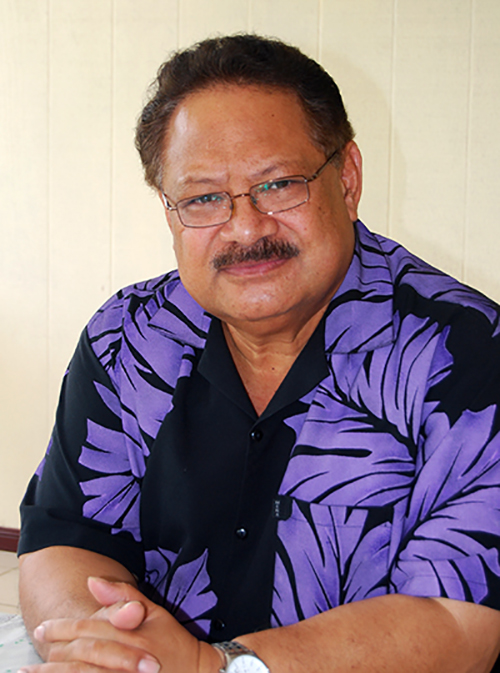 Publisher Kalafi Moala of the Taimi Media Group said the media environment in Tonga was at a low.
He said the current government was trying to control channels of public information.
Moala gave the move of senior journalists out of the state broadcaster's newsroom as just one example of this.
He said the government also responded to criticism or probing questions by making statements to ridicule the media.
Last week, Tonga dropped two places to 51 in the RSF media freedom rankings – two places ahead of Papua New Guinea.
Moala said it was not an accurate reflection of the country.
Drop 'so small'
"The drop in the ranking of two is so small compared with what we as journalists on the ground here in Tonga are experiencing.
"This is the worst in 29 years of working as a journalist and publishing here in Tonga, the last three and a half years has been the worst that I have seen in Tonga."
Moala was jailed 1996 for alleged "contempt of Parliament" after publishing an untabled document and is the author of Island Kingdom Strikes Back on violations of press freedom.
This article has been republished as part of the content sharing agreement between Radio New Zealand and the AUT Pacific Media Centre.