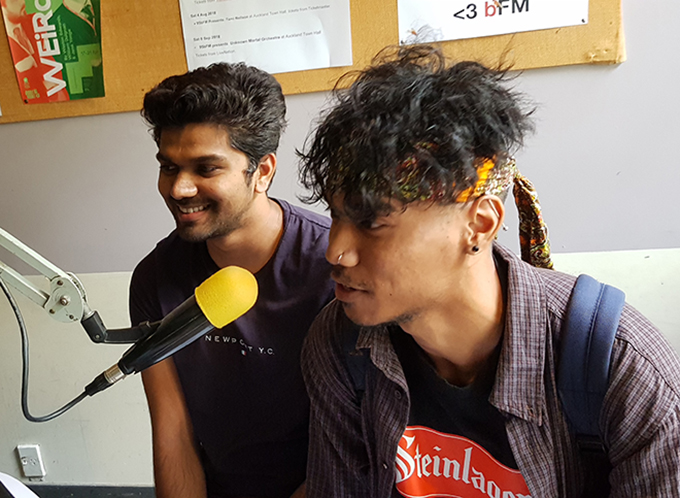 By Jean Bell in Auckland
Two postgraduate students on the Pacific Media Centre's Bearing Witness climate change project are due to jet to Fiji this weekend.
Journalism student Hele Ikimotu and screen production student Blessen Tom will be heading on a two-week climate change mission to the main island of Viti Levu where they will be interviewing local people who are directly affected by the devastating effects of climate change in the Pacific.
Ikimotu and Tom will be searching for stories, interviewing people affected by climate change and reporting for Asia Pacific Report and other media.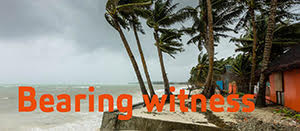 Using the University of the South Pacific as a base, the two students will work closely with the USP journalism programme newspaper Wansolwara. They will also be working with the Pacific Centre for Environment and Sustainable Development (PaCE-SD).
Both Ikimotu and Tom bear a close connection to the impact climate change is wreaking on the Pacific region and wider world.
Ikimotu is from Kiribati and his passion for the Bearing Witness project is drawn from his close connection to the Pacific region.
Ikimotu said: "Kiribati is one of the most affected countries by climate change and climate change issues. I have a special connection to the issues these communities are going through because it's my family that's being affected.
'Genuine passion'
"I wanted to be a part of this project as I have a genuine passion for climate change and climate change issues."
Likewise, Tom has a strong link to the consequences of climate change due to the impact it is having on his family's agriculture business in his homeland of India.
Tom said: "For me, climate change is a very personal subject. I come from a family who for generations has depended on agriculture as our main income.
"This project is really important to me because just like in my country, people in the Pacific Islands are really suffering.
"Climate change real for us. We experience it in a really bad way right now, when you think about our income from agriculture, we can't survive on it."
Both Ikimotu and Tom bear a strong commitment to sharing the stories of the Pacific peoples, which they say are not being covered adequately by mainstream media.
Ikimotu said: "I feel that mainstream media aren't doing enough to report on climate change.
Local stories
"I think a project like 'bearing witness' gives a platform for climate change to be reported on genuinely and passionately, and give opportunities to locals to tell their story."
"The Bearing Witness project gives us the opportunity to share that with a wider audience, both in the Pacific in and New Zealand."
"Rather than just talking about the need for change, I want to be a part of that change," said Ikimotu.
Tom also highlights the unclear way mainstream media reports on climate change.
Tom said: "Mainstream media gives a lot of statistics and details that people don't understand. So bearing witness is a stage where we can tell stories in a really creative way, so people will be interested in climate change and then they can act against these things we do to nature."
Ikimotu said: "Bearing Witness is a great opportunity for us as journalists to be at the forefront of climate change and to see first hand what these communities are going through, and hopefully spark a discussion around what needs to be done to tackle the issue.
"It also emphasises the need for journalists to be reporting on climate change."
Partners praised
PMC director Professor David Robie, who initiated the project in 2015, praised the support from the partners, USP Journalism, PaCE-SD and AUT's Te Ara Motuhenga documentary collective.
"They have helped make this experiential journalism and doco-making project possible and we hope it will grow in future years.
"Last year, our Bearing Witness team students won the Dart Journalism Award for trauma journalism, so it is a tremendous creative and learning opportunity facing one of the world's most urgent challenges."