The Bearing Witness video and the prizewinning multimedia package.
Pacific Media Watch Newsdesk
The Pacific Media Centre's Bearing Witness climate change project has won the Dart Asia-Pacific Prize for Journalism and Trauma at the annual Ossie Awards in Student Journalism presented at the Journalism Education and Research Association of Australia (JERAA) annual conference at Newcastle University last night.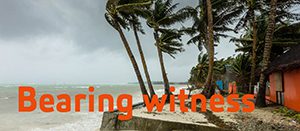 PMC journalists Julie Cleaver and Kendall Hutt received the award for a multimedia feature on the Fijian village of Tukuraki, which was hit by a deadly landslide and two cyclones in the space of five years.
Cleaver and Hutt travelled to the village in the highlands of Ba, Viti Levu, in April to trace its journey of recovery as the first inland village to be relocated due to climate change.
Dart Centre Asia-Pacific director Cait McMahon praised the pair for their sensitivity in reporting the story of Vilimaina Botitu and her family.
"Cleaver and Hutt's victim-focused story of climate change in Fiji through the eyes of one woman and her family's tragedy was sensitive, well researched and of a high professional standard," she said.
"The story was informative, and introduced a difficult-to-report climate change story in a very personal yet non-gratuitous way.
"The modality of hearing the survivor's voice without interference from the journalist resulted in a well-produced and intelligently edited piece," McMahon said.
Victim, survivor focus
The Dart Centre Asia-Pacific award is for reporting on the impact of violence, crime, disaster and other traumatic events on individuals, families and communities. Entries should focus on the experience of victims and survivors as well as contribute to public understanding of trauma-related issues.
Former Pacific Media Watch contributing editor Daniel Drageset won the award in 2013 for a story on the torture and abuse of escaped prisoners in Fiji.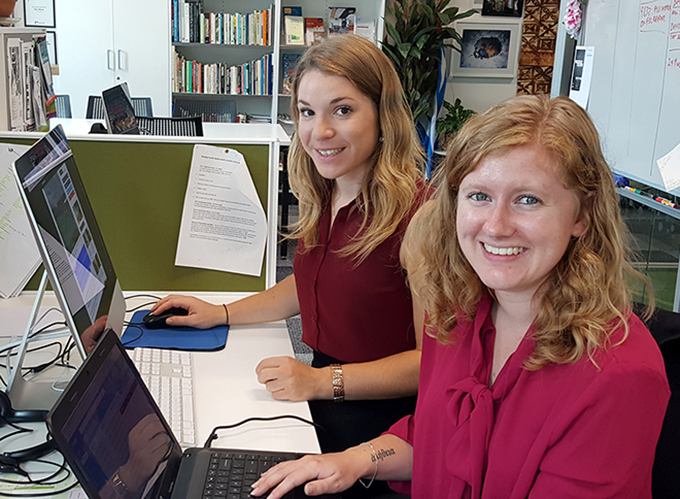 Cleaver and Hutt were in Fiji on the Bearing Witness project, a collaborative venture between the University of the South Pacific's journalism programme, the Pacific Centre for the Environment and Sustainable Development (PaCE-SD), the Auckland University of Technology's Pacific Media Centre and documentary collective Te Ara Motuhenga.
Bearing Witness seeks to provide an alternative framing of climate change, focusing on resilience and human rights.
A research paper by supervisors Dr David Robie and Sarika Chand about the first year of this Bearing Witness project was published by Pacific Journalism Review on the open access Tuwhera platform.