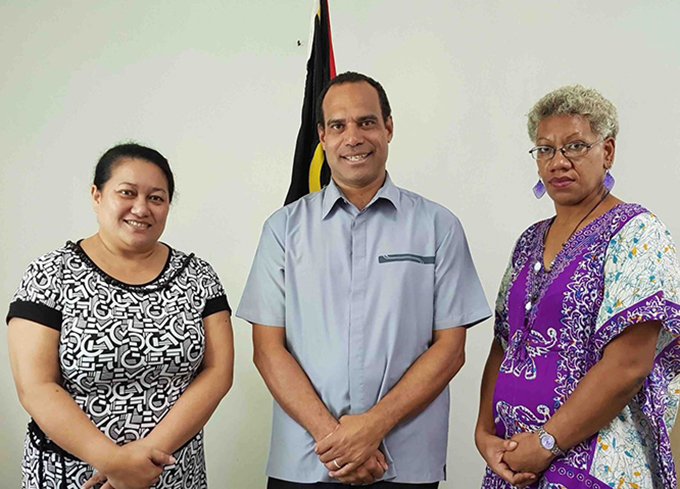 By Jane Joshua in Port Vila
Vanuatu's Ministry of Foreign Affairs, International Cooperation and External Trade is proud to have two women appointed to the top positions of First Political Adviser and Second Political Adviser – Anthea Arukole and Jeanette Yiu-Hing Faerua respectively.
These two are the only women to occupy these leading political adviser positions in the current government.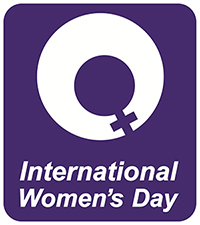 It is also believed to be the first time in Vanuatu's history that women have occupied both first and second PA positions in a single government ministry.
There have been many efforts and initiatives to advance women in political participation and decision making in Vanuatu and when the new Minister of Foreign Affairs, Ralph Regenvanu, took office in December last year and appointed women into the two key positions in the cabinet, it gave comfort to the gender advocates that there are male champions who are committed to advancing women.
This is very positive news for Vanuatu on International Women's Day.
Both women have been key figures in the Graon mo Jastis Pati (GJP) since it was established
Arukole is an active member of the national executive of GJP and is not new to the First Political Adviser position.
Foreign Affairs move
She was previously the First PA at the Ministry of Internal Affairs prior to moving to Foreign Affairs.
Before taking up the First PA role in the Ministry of Internal Affairs in February 2017, GJP Minister Alfred Maoh had another woman as his First PA, Emily Tumukon.
"Having been part of the national executive of a political party for has helped to grounded me for my role as a political advisor and i am no stranger to leadership and management roles," Arukole said.
"While being first political adviser is challenging, I have a lot of support within the party as well as from senior officials of government whom I encounter.
"It helps also that the current Acting Director-General of the Ministry of Foreign Affairs is also a woman, Roline Tekon."
Minister Ralph Regenvanu said he was very satisfied with the performance of his two key political advisers to date.
Vanuatu Daily Post media director Dan McGarry was full of praise for his editor, Jane Joshua, author of this news story, on International Women's Day. In the last four years alone, he said on Twitter, Joshua had written nearly 270 front page stories for the Vanuatu Daily Post.