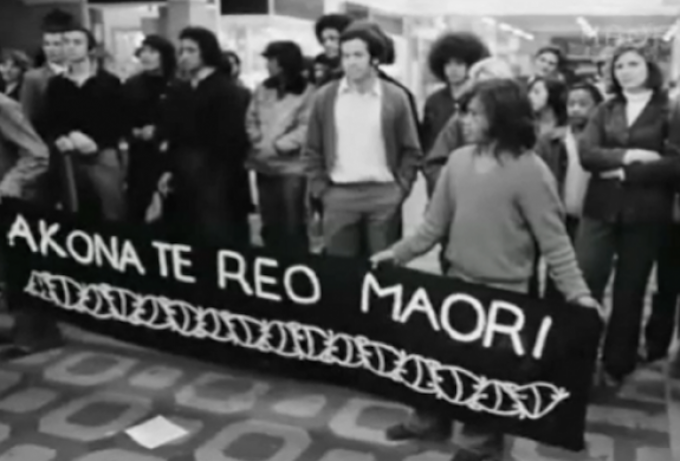 By Kendall Hutt in Auckland
Independent filmmakers fear a slow erosion of Māori and Pacific content at Television New Zealand has begun.
Their fears have emerged after the role of commissioner for Māori and Pacific programmes was removed from a full-time commissioning role in recent restructuring by TVNZ.
The move has left some within the film and television industry shocked and questioning whether it is ignorance or arrogance.
"Given that we are an increasing demographic, this seems like a mad racist move," said Joanna Paul (Ngai te Rangi), an independent television producer who was one of the pioneers of the Māori Television Service.
"That TVNZ considers this a part-time job is arrogant and ignorant enough, but given there is more Māori and Pacific programming on air than ever before beggars belief," Paul said.
She told Pacific Media Watch in August she had "nothing to lose" in bringing TVNZ's moves to light and calling the public broadcaster to task.
"The only way to stop TVNZ and find some justice is to be open and be transparent to the media."
Victim of restructure
The role was previously included in the factual entertainment, Māori, Pacific and children's commissioner role, but recent developments have seen the position reduced from a 0.5 position to a 16-hour-a-week "commissioning consultant" role.
This is despite an internal document provided to Pacific Media Watch, dated June 16, 2017, which stated the role of the commissioner "is a part-time role, which is in line with our current output".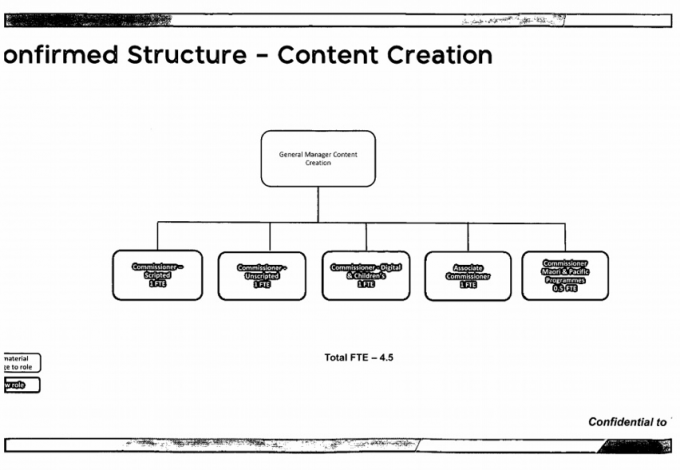 The commissioner for Māori and Pacific programmes is responsible for the commission of Māori and Pacific language programmes from the initial "sell" of the programme, right through to production, delivery and its fine-tuning throughout the shows tenure on air.
As the "most senior voice at TVNZ as a Māori", the commissioner also provides guidance on tikanga Māori across TVNZ's content team and output, former commissioner Kathryn Graham (Ngati Koroki Kahukura) said.
In the position for 13 years before her exit in July, Graham told Pacific Media Watch the commissioner was also responsible for developing and maintaining relationships with key stakeholders including NZ On Air, Te Māngai Pāho and Ngā Aho Whakaari, along with Māori and Pasifika communities.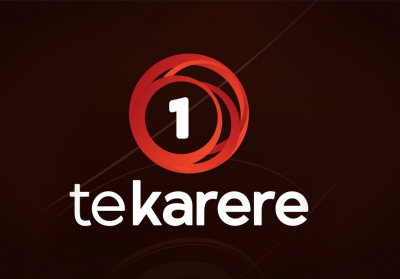 But one independent Māori producer who did not wish to be named said the way the new role was proposed had potential negative impacts for both Māori content and independent Māori producers.
"It limits the ability of the person in the 0.4 position to truly participate as an integral member of the content team as they will not be present full-time and therefore cannot be involved fully in broader commissioning decisions.
Independent producers affected
"For independent producers making Māori and Pacific content, not having a commissioner available to them full-time is a potential disadvantage as often decisions need to be made quickly, and feedback is required promptly.
"They will have to work around the part-time availability of their commissioner which may impact on their ability to be agile and nimble in their programme making," they said.
The producer also expressed concern at the disestablishment of the Kaihautu role and Māori programmes department, which they described as a "scaling-down" of TVNZ's commitment to Te Tiriti o Waitangi and true partnership, and the "de-prioritising" of Māori and Pacific content.
However, TVNZ spokesperson Georgie Hills said in a statement in response to Pacific Media Watch's questions that TVNZ was not scaling back its commitment.
"The changes we've made to our content team this year do not change our commitment to continue providing New Zealand's most watched Māori programming.
"Under our new structure, we have created a dedicated role with a singular focus. The new consultant position sits within our content team and specifically oversees TVNZ's Māori and Pacific content," Hills said.
Hills added the public broadcaster was proud of its Māori language content, responding to claims it was "scaling-down" its commitment to Te Tiriti.
TVNZ's 'scant concern'
"We're proud of our dedicated Māori language content and we embrace the everyday use of te reo Māori in TVNZ's broader local content offering.
"We typically air nine hours each week of dedicated Māori programming – 483,000 viewers tuned into at least one of these programmes a week during the financial year of 2017," she said.
However, Pacific Media Watch's industry sources claimed TVNZ had scant concern for their statutory obligations.
Under the Broadcasting Act 1989, New Zealand's Broadcasting Commission is required to reflect and develop the country's identity and culture, which includes the promotion of Māori language and culture.
"Our commitment to reflecting Māori perspectives is enshrined in legislation, such is the fundamental importance placed on the role we fulfill," Hills responded to industry criticism.
Although the role is advertised as "commissioning consultant", Hills added TVNZ was open to the time being 0.4 or 0.5 and that the title of the role was "immaterial in the big picture".
"It will depend on the skills and capability the individual candidate brings to the role. We're flexible. If our output increases, so will the role."
'Unrealistic job description'
But despite TVNZ's assurances, some remain fearful the role will be disestablished.
"I predict they will scrap the role entirely using the reason they cannot find a suitable candidate," Graham told Pacific Media Watch.
This was criticised by both Paul and Pacific Media Watch's anonymous source, who said an "unrealistic job description" illustrated a lack of respect and priority for the role, placing "inherent limitations" on potential applicants.
"The commercially sensitive nature of the role makes it very difficult for anyone to juggle this with other production work, either for TVNZ or any other broadcaster.
"Creating a position which will likely struggle to attract the kind of candidates they are asking for does suggest a lack of respect and priority for the role," one source said.
TVNZ first advertised the role on November 7, but it has been readvertised and the closing date has been extended from November 28, December 8 through to January 15, 2018.
"It's a key role and it takes time to find the right candidate with the highly specialist skills we're after. We've advertised, put the call out to our own network of contacts, the production community and have taken recommendations from within the industry," Hills stated.
'Conflict of interest'
Since Graham's exit in July, the role has been overseen by the general manager of content creation, while Scotty Morrison (Ngati Whakaue) has been available to provide expert advice and guidance.
This is not the first time the general manager has overseen Māori and Pacific programming, one source told Pacific Media Watch.
A former TVNZ staffer who did not wish to be named said that for 15 years Māori and Pacific programmes had no commissioner at all and had successfully been overseen by the general manager.
"We count ourselves immensely fortunate to have somebody of Scotty's skills to call on. His te reo and tikanga expertise have been invaluable to our content team," Hills said.
However, Morrison and TVNZ have been criticised by Pacific Media Watch's industry sources for a "conflict of interest".
This is due to the fact that Morrison, along with his wife, fellow broadcaster Stacey Morrison, does consultancy work for shows with Māori content.
With the role of Māori and Pacific programmes commissioner hanging in the balance, Pacific Media Watch's industry sources say TVNZ's restructuring means a conduit for Māori and Pacific voices is being lost.
TVNZ 'devaluing role'
"TVNZ is devaluing the role and putting it aside. It is symbolic of chipping away at Māori programming," Pacific Media Watch's independent Māori producer said.
"The lack of a commissioner is a another kind of door shutting. It's a total disservice to Māori," Graham reflected.
Ngā Aho Whakaari did not respond to several requests for comment.
The Directors and Editors Guild of NZ declined to comment.
Kendall Hutt is contributing editor of the Pacific Media Centre's Pacific Media Watch freedom project.