By Staycey Yalo in Port Moresby
The final autopsy report on Post-Courier journalist Rosalyn Albaniel Evara, handed to the Papua New Guinean Coroner's Court last week, has an "undetermined death" finding.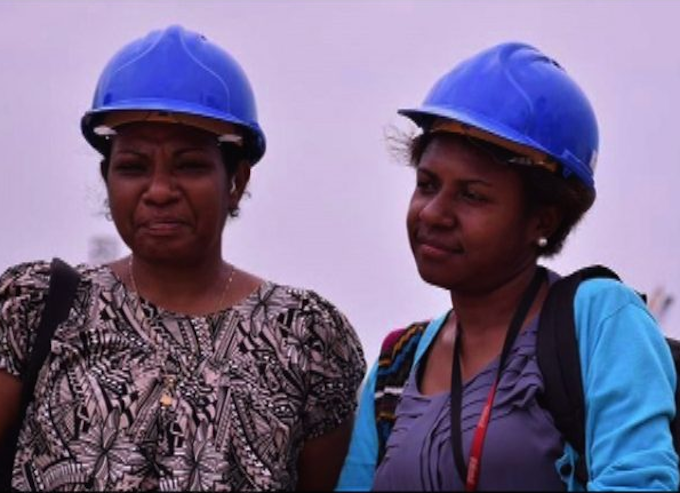 Chief Pathologist Dr Seth Fose conducted the full autopsy and compiled the report, saying the cause of death was undetermined due to embalming, which had restricted the evidence at the time of autopsy, despite there being a reported history of domestic or physical violence.
While police investigations continue, Coroner Mekeo Gauli, said the journalist's death earlier this month would not be taken lightly, as there was a huge public outcry for justice.
READ MORE: PNG prime minister O'Neill condemns violence against women, reports Pacific Media Watch
Evara died on 15 October 2017 at her company residence in the Port Moresby suburb of Boroko after she had complained of severe headaches.
The report of her death and the circumstances surrounding it received widespread calls for further investigations when her aunt, Mary Albaniel, revealed disturbing images of her bruised body during her funeral.
The pictures, according to Albaniel, were taken a day after her death, before the deceased's body was taken to the funeral home.
The body then underwent embalming, the process of preserving the human flesh after death to delay decomposition.
Common sense
Medical practitioners say it is common sense that the autopsy must take place before the embalming.
This is the basis for Dr Fose's medical opinion. He stated that based upon the autopsy of tissue microscopy analysis and police report to the coroner, a cause of death could be determined.
Adding that the contributing factor in limiting identification and interpretation of evidence of injuries, trauma, and natural disease was embalming artefacts and changes present at time of autopsy in spite of the history of domestic or physical assault.
However, as the funeral pictures revealed, the issue has not been taken lightly.
Coroner Gauli said that because of the keen public interest in this case, the matter will not be taken lightly.
He told EMTV that in a situation where nobody is charged, it would be up to him to call an inquest for all involved parties to come forward and give evidence before the National Court.
Public outcry
When the police concluded their investigations, the death would go before the coroner to give his decision.
Detective Chief Sergeant Ulagis Mantu of the police Homicide Division said investigations were still ongoing because of public outcry.
He said that while the coroner himself will give his opinion on the matter of the final report, he was calling on Rosalyn Evara's family to come forward and give him their statements.
Staycey Yalois is an EMTV News journalist. Asia Pacific Report republishes EMTV News reports with permission.