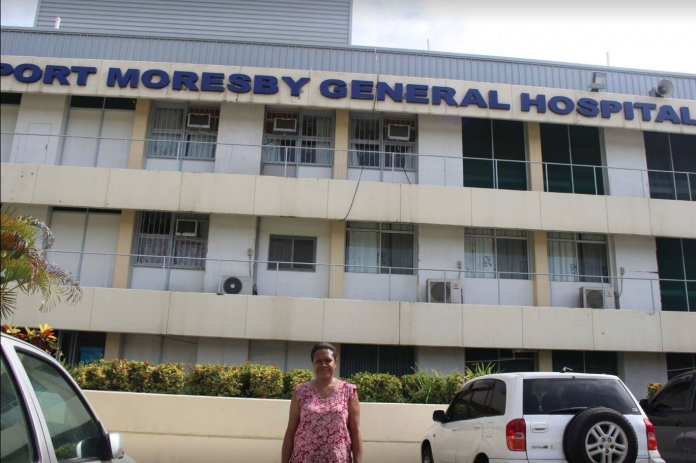 Pacific Media Centre Newsdesk
An unprecedented level of mismanagement of Papua New Guinea's affairs since 2012 has caused serious health issues, including widespread suffering and preventable deaths, reports Loop PNG.
The opposition's Shadow Minister for Health and HIV/AIDS, Joseph Yopyyopy, has called for swift and appropriate government action to prevent further deterioration of PNG's most basic and essential health services.
He warned of "catastrophic consequences" resulting from government inaction while noting that the PNC-led government drastically cut health spending for the past three years, including 2017.
Yopyyopy cited most recent instances, including:
Laloki Psychiatric Hospital in Central Province being on the verge of closure with patients likely to be sent back home to their families due to shortage of medical drugs at the hospital. (Director of Medical Services at the hospital Dr Ludwig Nanawar revealed this as the institution marked World Mental Health Day on Oct 10);
Health workers in Manus Province have been without such medicine for more than a month;
Medicines running out PNG-wide with health facilities lacking essential equipment and in a state of disrepair;
Health workers not being paid properly with doctors and health workers threatening stop work; and
Recent media reports of a story from Abau district where a ward councillor claimed more than 20 people had died in the past two years due to medicine shortage.(People had to be taken to Port Moresby for treatment while some died along the way).
Other unreported cases are indicators of very serious system failure, the shadow minister said.
Yopyyopy noted that from the 2015 to 2017 budget, health funding was cut by 40 percent from K1.7 billion to K1.2 billion.
He also warned of further planned cuts of up to 30 percent over the next five years (to about K850 million).
Yopyyopy cited some "shocking" statistics about PNG's state of health, including:
In 2016, health cuts hurt many people, but fortunately the impact was softened by external health funding which may not be available;
According to latest reports, PNG's tuberculosis (TB) crisis is yet to be brought under control;
ChildFund Australia estimates that up to 9000 PNG citizens died from TB in the past three years – one out of four are children);
On PNG's maternal and child mortality, a government decision in late 2016 to pay for women to give birth in a clinic or hospital was in fact an "admission of defeat";
Health experts have explicitly expressed that the health funding cuts have destroyed people in rural and remote areas where the need is urgent; and
Up to 1500 women die in childbirth each year, and about 45 babies out of every 1000 die.
The UN estimates that about 12,000 children under five die each year, reports Loop PNG.
Also, a recent Asia Development Bank (ADB) report shows that PNG has some of the worst health indicators in the Asia-Pacific region:
The prevalence of stunting among children under the age of five is 49.5 percent, ranking 29th out of 30 countries with information;
The prevalence of malnutrition (wasting) among children under five is 14.3 percent, the highest rate for 30 countries;
The maternal mortality ratio per 100,000 live births is 215, the equal third highest of 40 countries;
The under-five mortality rate per 1000 live births is 57, the fourth highest of 43 countries;
The number of new HIV aids infections in 2015 is 0.36 per 1000 of the uninfected population – the highest of 21 countries;
The TB incidence per 100,000 people is 432, the second highest of 44 countries; and
The incidence of malaria per 1000 people is 185, nearly double the next highest incidence.
Yopyyopy said facts speak volumes and it is incumbent on the government to stop painting a false picture when in fact, there are very serious underlying health issues affecting PNG.
"The government is not only duty bound, but morally obliged to put the health issues of PNG citizens above all else," he added.