Locals evacuate Ambae island as Manaro Voui volcano threatens to erupt in Vanuatu. – Video: Guardian Wires
By Godwin Ligo in Port Vila
New observations and data analysis by scientists from the Geohazards division of the Vanuatu Meteorology and Geo-hazard Department (VMGD) suggests that the volcano seems to have settled in a more stable state of activity.
According to the the VMGD, photographs and thermal infrared images taken during observation flights over the weekend show that the activity at the volcano is firmly restricted to the crater area.
READ MORE: Vanuatu Daily Post media director Dan McGarry reports on the 'DIY evacuation'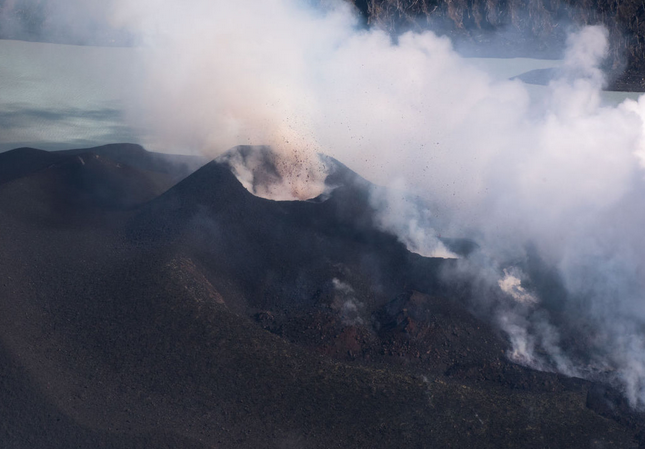 The activity consists of explosions and ejection of hot rocks similar to that at Yasur on Tanna.
Small lava flows were also observed near the small craters, and into the lake.
Because the activity is more settled and focused in the summit area, the possibility of a large eruption affecting the whole island is now looking less likely.
Scientists from VMGD will keep monitoring closely the activity, both remotely from Port Vila, thanks to a network of instruments on Ambae, and on the island as needed.
The VMGD will continue to provide updates to the public and government.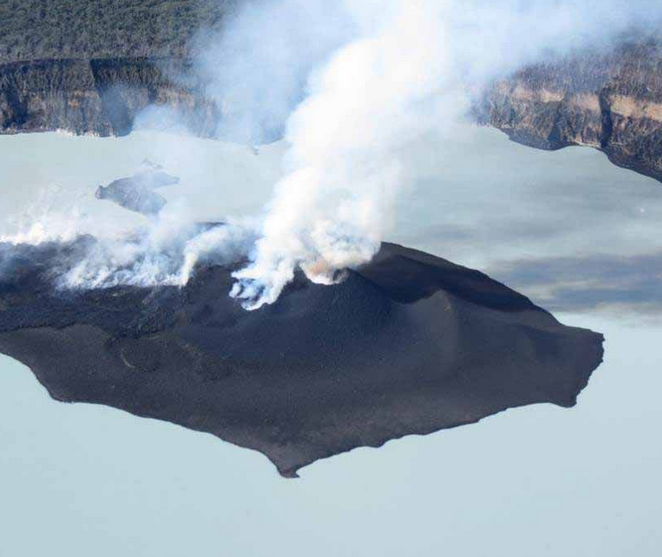 One evacuee man dies
An elderly man who was relocated to an evacuation center on west Ambae during the volcano crisis has died, reports Anita Roberts.
The cause of his death is yet to be determined, but a member of the Health Cluster Team has confirmed the death.
A member of the Disaster Working Group at Saratamata confirmed the old man died while in evacuation center but could not give further details.
The elderly people, women, children, the disabled and pregnant women were given the top priority to be evacuated as the most vulnerable group.
Meanwhile, the Director of the National Disaster Management Office (NDMO), Shadrack Welegtabit, issued an advisory notice yesterday forbidding people to travel to Ambae .
The general public has been told not to visit or travel to Ambae during the state of emergency but some people still fail to follow advice, an NDMO staff said following the advisory.
Godwin Ligo and Anita Roberts are reporters for the Vanuatu Daily Post. Asia Pacific Report has permission to republish articles.