A RNZAF flyover of Manaro Voui volcano on Ambae island. Video: NZDF
By Bob Makin in Port Vila
The Vanuatu government's Council of Ministers has ordered the mass evacuation of the entire population of Ambae – about 11,100 people, according to the 2016 mini-census – as the Manaro Voui eruption worsens.
LISTEN: 'Dunkirk-style evacuation needed, says Vanuatu Daily Post's Dan McGarry
The evacuation order today is based on the advice of the Vanuatu Meteorological and Geo-hazards Department, which is reporting increasing activity of the volcano, including flying lava, poisonous volcanic gas, acid rain and ash falls.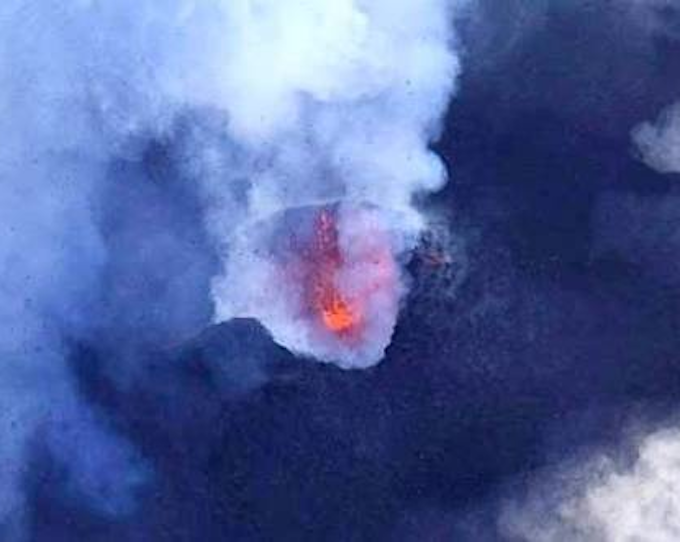 RNZI is reporting that Ambae's population will be evacuated by ship to the neighbouring islands of Maewo, Espiritu Santo, Pentecost and Malakula by October 6.
The new order follows evacuations earlier this week of the populations of whole villages in the south of the island who were relocated to the north of Ambae.
The Vanuatu Prime Minister's Office today held a press conference about the order and more details were expected later.
The Vanuatu Daily Post's Anita Roberts reported earlier plans were in place to evacuate people from Ambae to safe sites on Maewo, Pentecost and Santo islands if the volcano crisis got worse.
The Director of the National Disaster Management Office (NDMO), Shadrack Welegtabit, made an assurance to cluster teams in their meeting yesterday.
Volcanoes are unpredictable. Nobody knows what will happen next – whether the activity will decrease or will turn explosive, said the Manager of the Geo-Hazards Department, Esline Garaebiti.
Bob Makin is an editor of Vanuatu Digest.