By Philip Cass in Auckland
Tonga's Consul has denied claims by Tongan Māori Party candidate Manase Lua that he was endorsed by King Tupou VI.
Lua made the claims in comments posted underneath photographs of him and his supporters meeting the consul on Monday.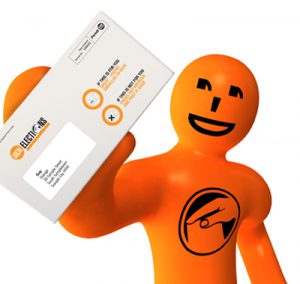 His comments under the photos on Facebook said this was proof he was endorsed by the king and the Tongan consulate to be the only Tongan candidate in New Zealand for Tongans to vote for.
"Here are photos of our meeting with His Excellency Sitaafoti Aho, the Tongan Consulate-General for NZ, on 20 July 2017 confirming me as the number 1 Tongan candidate for the Māori Party. In humble response to the Māori King's request to the King of Tonga," Lua wrote on Facebook.
However, Tongan Consul Stafford 'Aho told Kaniva News today Lua was wrong. He said neither the king nor he had endorsed Lua.
On Sunday, a Māori Party press release said: "He (Maori King Tuheitia Potatau Te Wherowhero VII) made a request for His Majesty King Tupou VI to ask his subjects living in Aotearoa to join and provide a Tongan candidate to stand for the Māori Party. The King of Tonga answered the call.
"Manase Nehemaia Lua is the chosen Tongan candidate blessed by the Royal Houses."
Similar requests
The press release claimed similar requests had been made to the Head of State in Samoa and the Ariki of Rarotonga.
"All have answered the call, hence why we now have eight candidates from these Pacific nations running," the media release said.
Six candidates from New Zealand's Pacific communities will stand in general seats for the Māori Party in the national elections.
They are standing in areas with strong Labour support and in some cases against sitting Labour MPs with Pacific backgrounds, including Jenny Salesa and Aupito Su'a William Sio.
Lua has been contacted for comment.
Media academic Dr Philip Cass is an adviser and contributor to Kaniva News. This article is republished by Asia Pacific Report with permission.