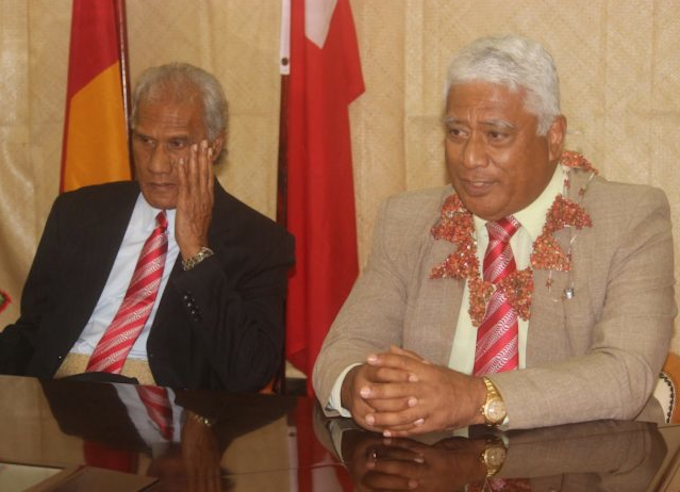 By Kalino Latu, editor of Kaniva News
The Speaker of Tonga's Legislative Assembly has broken his silence and delivered a statement on air detailing what advice he offered King Tupou VI before the monarch dissolved Parliament.
As Kaniva News reported, the surprise dissolution last Thursday followed an approach by the Speaker, Lord Tu'ivakanō, to King Tupou VI and a decision made by the Privy Council.
According to the government gazette, fresh elections must be held by November 16.
Acting Attorney-General 'Aminiasi Kefu said the king's decision to dissolve Parliament was part of his royal prerogative and could not be challenged in court.
Kefu said when the king proclaimed such a royal command he was not required, according to the constitution, to explain it.
The royal command left the public in a state of limbo with many wanting to know why the king had made such a surprise decision.
However, it is understood the Speaker went public with the grievances he presented to the king on the Tonga Broadcasting Commission (TBC).
Speaker's grievances posted
Former political advisor and government CEO Lōpeti Senituli has posted the Speaker's grievances in English on Facebook.
The Lord Speaker said he was concerned "that a Bill had been submitted to the Office of the Speaker that seeks to amend the Constitution so as to revoke His Majesty's right of assent to legislation approved by the Legislative Assembly before it could become law.
"That the intent of the Bill is in keeping with the Cabinet's earlier plans to bypass His Majesty's prerogative to sign treaties and conventions entrenched in clause 39 of the Constitution when they tried to sign and ratify CEDAW without His Majesty' prior approval.
"That Cabinet had also become party to PACER Plus without His Majesty's prior approval.
"That another Bill had also been submitted to the Office of the Speaker that seeks to amend the Constitution so as to remove His Majesty in Privy Council's right to appoint crucial positions such as the Police Commissioner and the Attorney-General.
"That Hon Prime Minister ['Akilisi] Pōhiva had intervened and prevented the Legislative Assembly from sanctioning former Cabinet Minister Etuate Lavulavu for abuse of office on the understanding that he would punish him instead. It later became apparent that he did not punish Lavulavu as promised.
"That several petitions have been submitted to the Office of the Speaker that seek to impeach various members of the Legislative Assembly and the Speaker feels spending time on these petitions would be a waste of time and resources.
"That Cabinet had deliberately misled the Legislative Assembly regarding the hosting of the Pacific Games in 2019 and after the legislation was passed authorising the collection of the foreign exchange levy tax in order to fund it, Cabinet cancelled the hosting of the Games and yet they continued to collect this tax.
"That Cabinet had recently approved a 5 percent salary increase for all ministers in response to a recent increase in income tax, yet the tax increase applies to the whole country, especially all the civil servants and people in private enterprises."