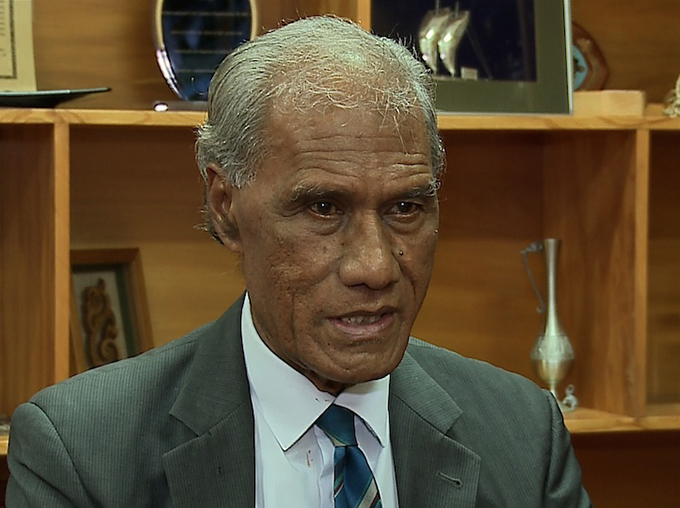 By Philip Cass in Auckland
Radio New Zealand International's presenter of Dateline Pacific, Don Wiseman, has suggested Prime Minister 'Akilisi Pohiva's son read the New Zealand broadcaster's website more carefully before accusing it of media bias.
This comes after an attack on the region's media by Siosiua Po'oi Pohiva, who acts as his father's personal assistant.
In a press release, the prime minister's personal assistant demanded journalists critical of his father's government apologise to King Tupou VI and the Tongan people.
Siosiua singled out RNZI, Taimi o Tonga and publisher Kalafi Moala, Pacific Freedom Forum head Monica Miller and Pacific Islands News Association' Moses Stevens for their coverage and comments on the removal of former Tonga Broadcasting Commission (TBC) General Mananger Nanise Fifita.
Wiseman, who is also RNZI's deputy news editor, said he found Siosiua's version of events "extraordinarily partial".
"There are a number of statements from your father and other people that you have chosen ignore. I think a more thorough read of our website will help," he said.
Fifita's removal has been widely seen by the Pacific media as being the result of Prime Minister Pohiva's feud with the TBC over what he perceives as biased reporting against his government.
Tongan integrity 'damaged'
Siosiua has painted those who have been critical of the removal of Fifita as being aligned with the government's enemies.
He said they should also apologise to his father and the Tongan government "for the damage they had caused on Tonga's integrity".
"Journalists and media groups in Tonga, New Zealand and the Pacific region began attacking the prime minister and his government, accusing them of threatening media freedom in Tonga," he said.
"Those who were pro-establishment and who did not support the democratic reforms led by 'Akilisi Pohiva are now those of who are against the new government and its new administration."
Siosiua accused the prime minister's critics of using the issue of media freedom to increase their profits and help their friends in the TBC.
In his press release, Siosiua referred to Lord Chief Justice Paulsen's findings on Fifita's application for a judicial review. The review examined the Minister of Public Enterprise's declaration that her reappointment was void and the notice of TBC advising her of that decision.
Siosiua quoted Lord Chief Justice Paulsen as saying her reappointment was void because it required the minister's approval, which was never obtained.
Sympathy for Fifita
However, as Kaniva News reported at the time, Lord Chief Justice Paulsen also said he had considerable sympathy for Fifita.
"She has, by all accounts, been an excellent employee," he said.
The judge described her as "a long term, loyal and able servant of TBC" who had been general manager since October 2008.
In his report on the case, the judge said he made no comment as to whether she might still have remedies available to her in respect of any failings of the board of TBC to obtain the minister's approval to her reappointment.
Dr Philip Cass is a research associate with the Pacific Media Centre and associate editor of Pacific Journalism Review. He is a senior lecturer at Unitec Institute of Technology and is a regular contributor for Kaniva Tonga.