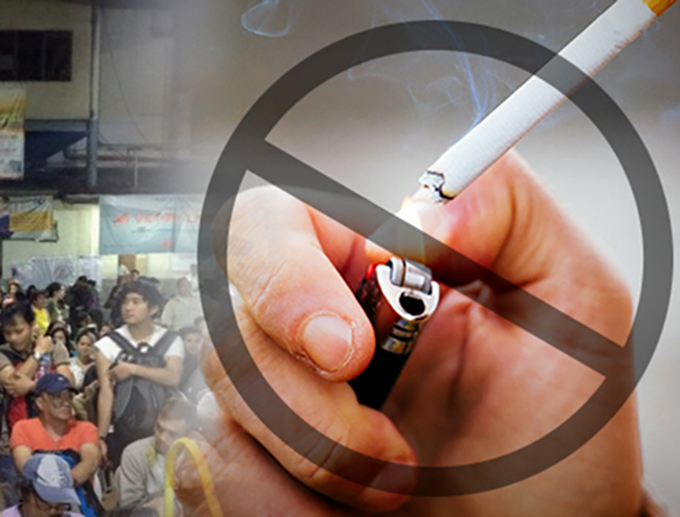 BACKGROUNDER: By Jerome P. Villanueva in Manila
Uncertainty surrounds the effectiveness of Philippine President Rodrigo Duterte's ban on smoking.
In an executive order titled E026, Duterte ensured an earlier ban on smoking in enclosed public places and on transportation.
Two months after Duterte's announcement in May, University of Santo Tomas political scientist Edmund Tayao says "we have yet to see if its implementation will be good".
Despite the positive health benefits of the ban, anti-smoking advocacy group Health Justice Philippines estimates about 240 Filipinos still die a day — or 87,600 a year — due to smoking-related diseases.
The Philippines ban on public smoking has existed since the Tobacco Regulation Act 2003, which bans smoking in public places such as schools, hospitals, nursing homes, laboratories, and public transport.
Elevators and stairwells also fall under the act, while regulations have also been slapped on tobacco advertising, promotion and sponsorship.
Duterte's executive order enforcing the earlier ban did not come as a surprise, as he has been a long-time enforcer of anti-smoking since his time as a former mayor of Davao City.
Ban 'good news'
Duterte's stand against smoking in Davao City – the most economically-progressive urban enclave in Mindanao island – is now being continued by current mayor and presidential daughter Sara Duterte-Carpio.
But while E026 has its critics, Duterte's reinforcing of the 2003 ban came as good news for 75-year-old widow Juliana Cruz, who lost her husband Rogelio three years ago due to lung complications.
Since he was 15-years-old, Rogelio had consumed two packs of imported, blue-sealed cigarettes daily.
Prior to his death, Rogelio lost his left lung due to a ballooning cyst and had his ribs removed.
The couple were supposed to build a house, but all of their savings went to Rogelio's hospital bills.
"I was really mad at my sons since they are also smoking. You have seen the fate of your father, but you have not learned from that," Cruz said.
Duterte's smoking ban is also good news to smoking victims like cancer survivor Emer Rojas of the anti-tobacco group New Vois Association of the Philippines (NVAP).
Reduce victim numbers
"We may be able to reduce the number of victims, like us," Rojas said.
The ban's enforcement is also seen as one of the toughest in the wake of how other countries have implemented their own smoking bans.
An association of thoracic (spine) doctors in Greece appealed to the government recently to crack down on violations, as seven out of 10 Greeks were exposed to second-hand smoke when visiting bars, restaurants and cafes — all prohibited areas.
Soon-to-be Olympic Games host Japan saw some of its world-level athletes banding together with academics and cancer patients to demand the Japanese government to ban smoking in public indoor places.
About 15,000 Japanese die of second-hand smoking annually, a University of Tokyo health policy professor was quoted as saying.
World leaders themselves have also been lax when it comes to observing smoking bans.
In a March state visit to China, Czech Republic President Milos Zeman got Chinese cigars from Chinese President Xi Jinping.
World leaders lax
Government media reported that since Xi quit smoking in August 2016, 300 million Chinese smokers were "inspired" to quit too.
Controversially, Zeman ignored China's smoking ban by smoking at Xi's dinner and on the flight to Beijing – the Chinese government has banned smoking in many indoor places, such as hospitals, schools, sports stadiums and public transport.
Despite the apparent ongoing challenges of enforcing a smoking ban in the Philippines, industry lobby group Philippine Tobacco Institute said in a statement it had "always supported regulation of public smoking".
Their support comes in spite of impacts to the local economy and businesses through a sin tax reform law (Republic Act 10351, passed in 2012) that imposed hefty tax rates on cigarette products.
Before this year, the law provided brackets of taxes for cigarette products depending on their price.
Currently, cigarettes are taxed uniformly at P30 (NZ$80c) a pack.
Jerome P. Villanueva is an MA in Journalism student at the University of Santo Tomas, and produced this story for the graduate class Global Journalism Practice and Studies.