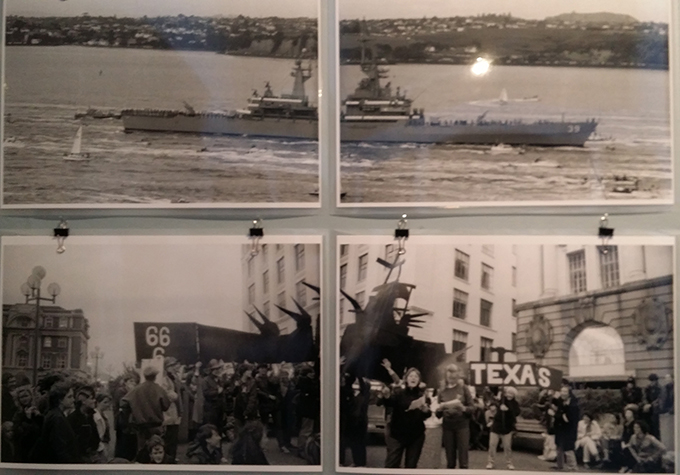 Pacific Media Watch News Desk
AUT Pacific Media Centre's Pacific Media Watch freedom project editor Kendall Hutt speaks with 95bFM's The Wire host Amanda Jane Robinson on the weekly radio programme Southern Cross about celebrating 30 years of a nuclear-free Aotearoa.
She was at Devonport's Depot Artspace at the weekend to hear some inspiring speakers who led the Peace Squadron and the peace movement campaigning for a nuclear-free New Zealand.
Auckland mayor Phil Goff and activist photographers John Miller and Gil Hanly were there too.
Hutt also talks about Pacific leaders calling for healthier oceans at UN conference in Washington.