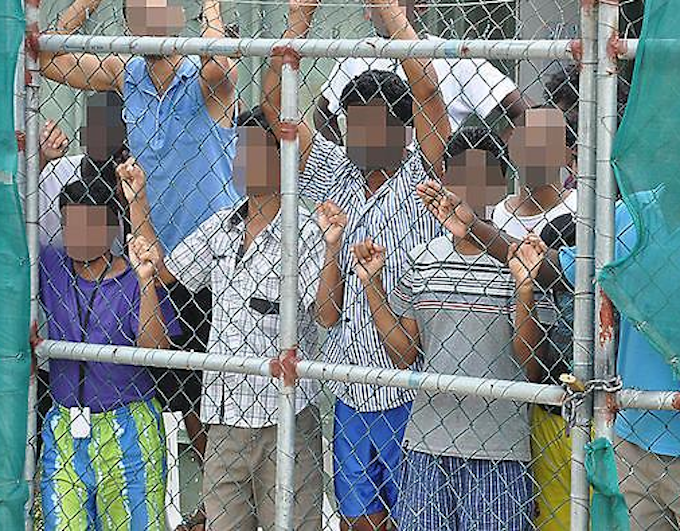 By Kendall Hutt in Auckland

Australia's offshore refugee detention centres in the Pacific are facing further controversy as the gradual closure and demolition of the institution on Manus Island in Papua New Guinea begins.
Following the announcement of Papua New Guinean authorities last month, one compound has already been closed, with another planned for June 30.
The closure and demolition comes after PNG's Supreme Court ruled in April last year the centre was illegal and unconstitutional.
It is expected to be fully demolished by October 31 when Ferrovial's contract expires – the company accused of profiting off refugees' suffering.
However, Amnesty International says the move will not end the suffering of the 829 refugees on the island.
"These people are to be left in limbo," Kate Schuetze, a Pacific research and policy adviser with Amnesty International based in Australia, told Asia Pacific Report.
Despite the apparent hope provided by Papua New Guinea's announcement on the surface, Schuetze said the reality for refugees was "a lot darker".
'No plans to resettle refugees'
"Essentially refugees are being shifted from one camp to another."
Papua New Guinea authorities say refugees will be repatriated or settled in the nearby town of Lorengau, where the Manus Refugee Transit Centre is located.
Shuetze said Australia's ultimate goal with this announcement is what it had always been — pressure for refugees to return home.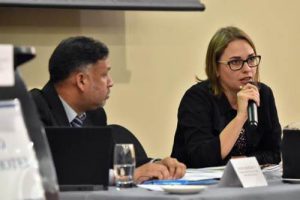 "I mean, there were no plans to resettle these refugees in Papua New Guinea to start with."
The centre's closure and demolition – described by Shuetze as a "phasing out" – also means refugees will endure worsening conditions, as many are moved to other compounds within the centre.
"Essentially this means harsher conditions for refugees."
Shuetze said there would be no air conditioning and communities, forged over four years, would be disbanded. "There is no rationale behind this added torture."
'It's not safe'
Grant Bayldon, executive director of Amnesty New Zealand, believes things are more unclear.
"It's very unclear what the planned closure means at this stage. Clearly it's not safe for the refugees and asylum seekers to be settled into Papua New Guinea," he said.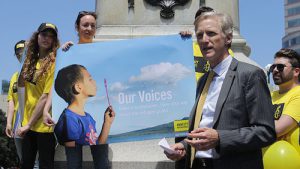 "It's therefore essential that the Australian government comes up with a plan to resettle refugees back to Australia or safely in a third country like New Zealand."
Bayldon fears the centre's closure will also not remove its fundamental problems.
"Refugees are not safe and there's really no hope for them in being able to restart their lives and living in safety due to the minimal protection they've been offered."
Amnesty International fears refugees may also be sent to Australia's other refugee detention centre on Nauru, which reportedly has the second highest rate of mental illness of any refugee population in the world.
Security before empathy
The move by Australian and Papua New Guinean authorities has increased calls by Amnesty International New Zealand for the government to stand by its 2013 offer to resettle 150 refugees a year from Australia's detention centres.
Australia's Prime Minister, Malcolm Turnbull, has in the past rejected New Zealand's offer claiming Australia's national security has to come before its empathy.
Turnbull claimed in 2016 resettlement in New Zealand would be used by people smugglers as a "marketing opportunity".
Despite such statements, New Zealand should renew its offer, Bayldon said.
"It doesn't look like the Australian government's going to do the right thing any time soon, so it's really important that other governments — including New Zealand's — put up their hands and offer to safely resettle refugees so that they can restart their lives."
Bayldon believes New Zealand has remained silent on Australia's detention centres for far too long.
"Through two different New Zealand foreign ministers and two different New Zealand prime ministers, we are yet to hear the New Zealand government properly call out Australia for its abuse and illegal treatment of refugees and asylum seekers.
'New Zealand needs to speak out'
"It's absolutely incoherent for it not to call out Australia with appalling abuses going on in its own neighbourhood, right here in the Pacific. New Zealand needs to speak out more strongly than it has so far."
Primary responsibility, however, rested with Australia, he said.
"It's the Australian government which put people in these abusive detention centres in breach of international law and it's the Australian government's responsibility to get them to safety."
Despite this, Manus Island refugees have written to New Zealand Prime Minister Bill English seeking asylum.
"We can understand why they've written to the New Zealand government, and while the primary responsibility lies with the Australian government, this really is an opportunity for the New Zealand government to stand up for its own values and do the right thing," Bayldon said.
"What we see from refugees and asylum seekers is what they want is to be able to get on with their lives. They want to be able to work, they want to be able to contribute, and New Zealand is a place where they could do that."