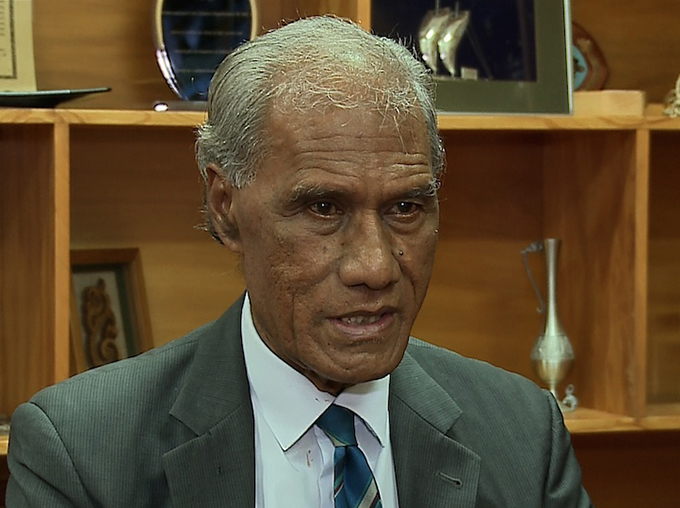 Pacific Media Watch News Desk
Tongan Prime Minister ʻAkilisi Pōhiva has hit back at reports that he told a press conference that "Chinese businesses in Tonga did not pay any tax at all," claiming his words were "twisted" in the media, reports Kaniva News.
Pōhiva also said reports that he said the Chinese would take over the country in the future were taken out of context.
Pōhiva told Kalino Latu of Kaniva News in an interview in 'Atalanga, Auckland, that what he told media was that a Chinese company, Yan Jian Group Co Ltd, did not pay any tax at all.
The embattled prime minister's government faces a lawsuit hearing on Friday over changes at the state-run Tongan Broadcasting Commission that are being condemned by critics as an attack on media freedom in the kingdom, Radio NZ International reports.
The sacked head of TBC, Nanise Fifita, can continue in her job until the judicial review of the dismissal is heard.
Pōhiva told Kaniva News: "I did not mean all the Chinese businesses in Tonga did not pay tax. That was not true."
The Yan Jian Group has operated in Tonga since 2009 as the principal contractor on a major roads improvement scheme with the aid of the Chinese government
Court case revelation
Pōhiva said he was surprised when it was revealed in a recent court case that the former government had agreed to allow the Yan Jian Group not to pay any taxes.
The revelation was made during a Land Court hearing in which the judge ordered Lord Nuku and the Yan Jian Group Co Ltd to pay the current Lord Luani TP$5,556,000 (NZ$3.5 million) in compensation for a dispute over a block of land in Malapo.
Lawyer Sione Fonua, who acted for Lord Luani, told Kaniva News the Chinese company did not pay taxes and did not file any annual returns with Inland Revenue because of its agreement with the former government.
It has been estimated the company was given TP$80 million for the project.
Regarding reports that Pōhiva had said the Chinese would take over the country, he said he emphasised that only those who were working hard would control the country.
He said he then referred to the hard-working Chinese as an example.
He said his comments had been wrongly portrayed as if he was having a conspiracy with the Chinese or he was supporting them to take over the country.