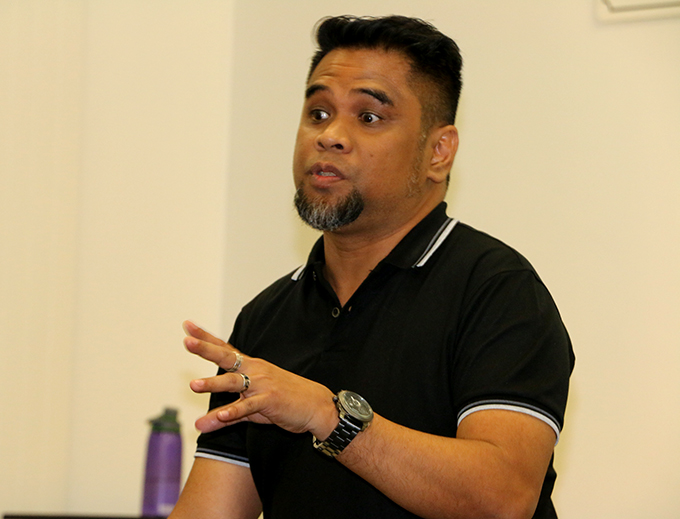 By Kendall Hutt in Auckland
Philippine President Rodrigo Duterte's "war on drugs" has sparked further controversy in New Zealand at a public seminar delivered by Filipino human rights defender Wilnor Papa.
Heated debate erupted between several Filipino citizens, Papa and members of the audience at Papa's "On the frontline" talk at the University of Auckland last Thursday.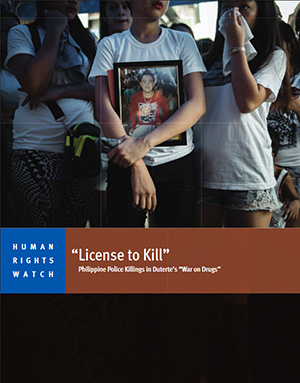 Organised by the NZ Centre for Human Rights Law, Policy and Practice, Auckland University of Technology's law school and Amnesty International Aotearoa New Zealand, debate culminated around how many people had been killed since Duterte took power on June 30, 2016.
Papa said between 4000 and 9000 Filipinos had been murdered in what members of Amnesty International Aotearoa New Zealand described as a "harvest" against poor people.
This was challenged by Filipino citizens Allan Jacob, Rex Yap and a Filipino student in the room who were concerned about Duterte being painted "negatively".
Jacob and Yap told Asia Pacific Report they attended the talk to "present a balanced view" of Duterte.
"There are killings, yes, because there are heightened operations to get rid of the drug menace in the Philippines. What we don't want to see is the administration being painted as a despot, just killing people."
9000 people killed
The Filipino student from the University of Auckland accused Papa of quoting from "fake media" — such as leading national news media the Philippine Daily Enquirer and Rappler — although data on the number of deaths is continuously being gathered by both official and human rights sources.
The Human Rights Watch cited "more than 7000" in its comprehensive report in March, License To Kill, which names victims and details evidence.
"I am a Philippine citizen, so I think I have every right to comment about what is going on in the Philippines," he said.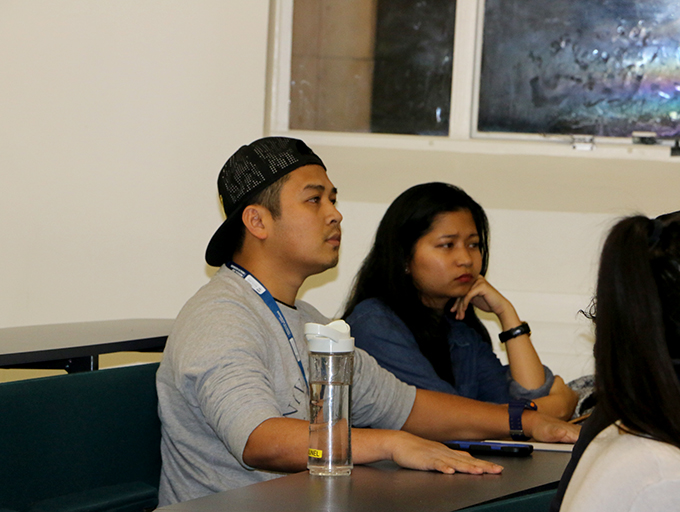 "In the previous administration, there were 9000 to 14,000 deaths. So now you say 9000 people have been killed because of the drug war. Do you mean that the present administration are carrying out killings at an exponential level?"
Papa said in response a number of suspected drug dealers had been killed in a very short space of time.
"I think during the time of Duterte, from after he won the election, in less than a year there are already 9000 dead."
Papa later emphasised, however, that Amnesty International, where he is campaigns manager for the Philippines, is trying to establish a clearer figure, but stressed this was difficult due to intimidation of people on the ground.
"They're giving us conflicting numbers, but we're talking to as many organisations as we can," Papa said.
Most vulnerable targeted
Amnesty International began monitoring data after Duterte took power.
However, Papa, Amnesty International Aotearoa New Zealand's Margaret Taylor and the director of the NZ Centre for Human Rights Law, Policy and Practice, Rosslyn Noonan, admitted the human rights organisation has been unable to keep up with the killings "from day one".
According to an undated Human Rights Watch report, more than 6000 Filipinos have been killed to date — the vast majority of whom are poor, urban slum dwellers — but this figure was at variance with its own License To Kill report in March of more than 7000 killings.
Repeated changes in police statistics have also confused the issue. Vice-President Leni Lobredo stated "more than 7000 killings" in a video shown to the Washington-based Drug Reform Coordination Network (DRCNet) Foundation on 17 March 2017. But the Philippines National Police has since claimed that not all the extrajudicial killings are drug-related.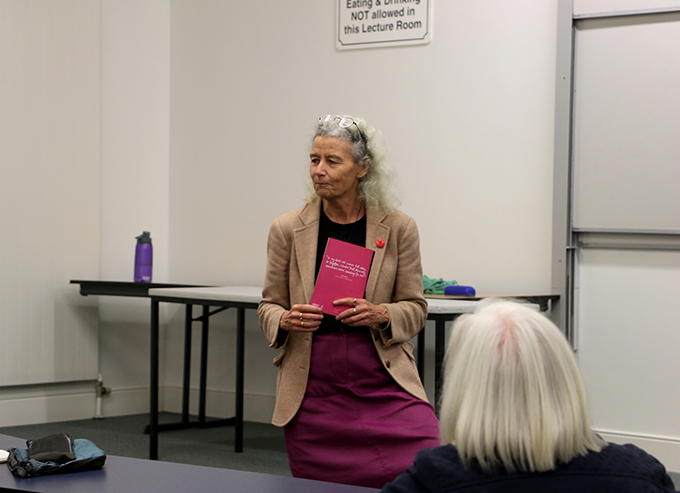 Papa and representatives of Amnesty International Aotearoa New Zealand said it was important to remember the "most vulnerable" people in the Philippines were being targeted and emphasised that whatever the number, one death was too many.
"What we're imploring is that regardless of differing numbers, whether it is 9000, 5000 or 4000, the killings should stop."
This statement came despite acknowledgement that killings in the Philippines are not a new phenomenon.
"It has never been a new phenomenon, but on this scale. 9000 in a few months?"
'I will kill'
Papa, whose father was tortured for three months and who has never found an uncle thrown in prison under former President Ferdinand Marcos, said Duterte's motives could not be questioned.
"He made a campaign promise: 'I will kill.'"
Professor David Robie, director of the Pacific Media Centre, said this was the notable difference between Duterte's "war on drugs" compared with extrajudicial killings by previous elected governments since the Marcos dictatorship ended in 1986.
"The major difference that I see is that it's an overt government policy on a scale that has not been seen before." He said mere "suspects" with frequent wrong identifications were being routinely killed.
Noonan also picked up on Duterte's tactic of dealing with alleged drug dealers.
"The truth of the matter is, this is the first time a president has got up there and actually said 'I think we just need to kill these people'. Duterte's not just said it once, he's said it more than once."
Despite the controversy, all parties agreed the killings of a vulnerable faction of society – suspected drug addicts – were fundamentally wrong.
Poorest, marginalised killed
"We're seeing the very poorest and most marginalised being killed."
In closing, Kris Gledhill of the Auckland University of Technology's law school, said:
"If there is unnecessary killing, whether it's 9000, whether it's 12,000 – it is still a breach of the International Covenant on Civil and Political Rights, which is the bedrock of the rule of law and respect for human rights in the world.
"So when we're arguing about numbers, which is perfectly proper to have an argument as to how bad the problem is, if there's more than one unnecessary killing there's still a problem and I'm sure that's something we can all agree on."
The global monitoring agency Human Rights Watch reported more than 7000 killed in its comprehensive report on the killings in the Philippines since Dutertre came to power in its March report License To Kill.