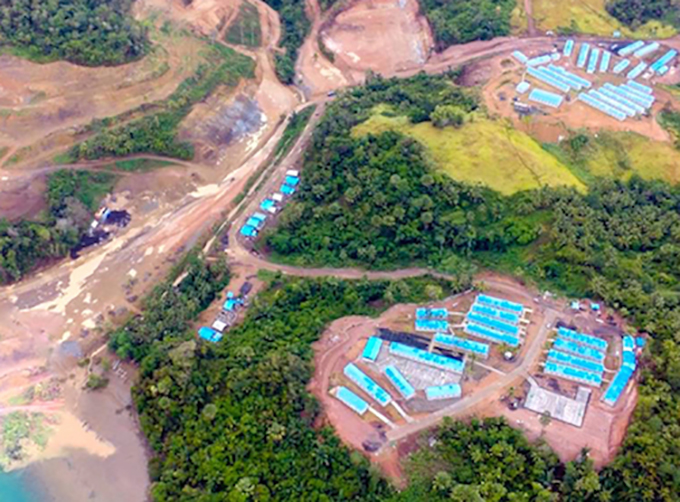 By Ryan Dagur in Jakarta
Indigenous people on a small Christian majority island in Indonesia's North Sulawesi province are claiming victory after the government revoked a Chinese company's mining licence.
Ignasius Jonan, Minister of Energy and Mineral Resources, the only Catholic minister in President Joko Widodo's cabinet, recently revoked the licence of Mikgro Metal Premium (MMP), which wanted to mine for iron ore on Bangka Island.
The revocation followed the end of a legal battle begun by the Kauku, the island's indigenous population, who claimed the mining operation was illegal.
Opposition to the mine, which covered almost half the total area of the island, began as soon as the firm obtained a licence in 2014.
The islanders filed a lawsuit in which they claimed the mine violated Indonesia's 2007 Law on Management of Coastal Areas and Small Islands, which forbids mining on islands under 200,000 hectares.
Bangka Island is less than 5000 hectares.
The lower courts and the Supreme Court all ruled in favor of the islanders.
Fruit of hard struggle
Merah Johansyah, coordinator of Mining Advocacy Network (JATAM) who assisted the Bangka people, said the licence revocation was the fruit of the community's hard struggle.
"Although the company has not yet started mining the ore, building facilities to prepare for the production process had caused environmental damage," he said.
Forest areas have been damaged, while "land has been cleared, mangroves have been buried and coral reefs destroyed to build roads, a port and warehouses," Johansyah said.
Maria Taramen, from Nature Lovers Group, a local NGO on Bangka, said the company's presence severely disrupted people's lives.
"Many families were fighting with each other because of differing opinions about the mine," she said.
Ulva Novita Take, a resident of Lihunu, a village on the island, said the whole operation was threatening the livelihood of fishing communities.
"It was a threat to coral reefs and marine life, and we depend on that," he said
The island has a population of about 2400 people with 70 percent being Protestant.
According to the Ministry of Energy and Mineral Resources, Indonesia has issued 9721 mining licences.
However, JATAM says about 1890 of them are in violation of the law because they are on small islands under 200,000 hectares.
Ryan Dagur writes for UCANews.