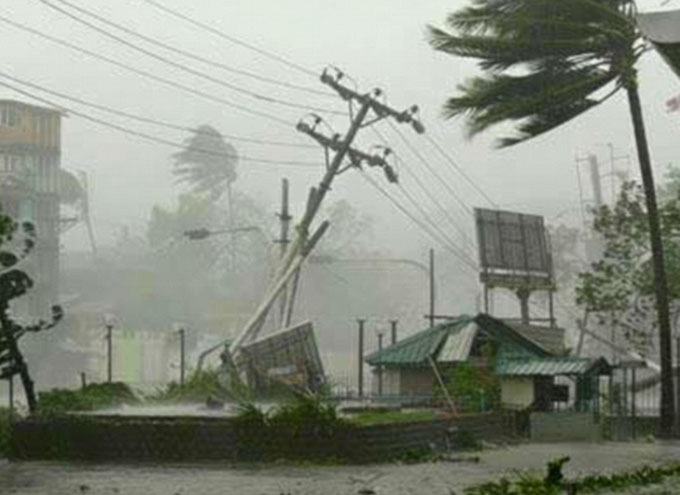 By Kendall Hutt in Auckland

Climate change is the central focus of the European Union's continuing relationship with the Pacific, says the international cooperation chief.
Stefano Manservisi, Director-General of International Cooperation and Development of the European Commission (DEVCOM), says his organisation is fully behind the Pacific on raising awareness of climate change.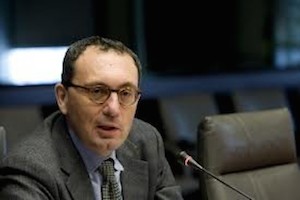 "Having consulted already with national level authorities on how we can step-up support, notably on climate change, we are 100 percent backing determination to do more," he told Asia Pacific Report.
Manservisi is currently in the Pacific — due in New Caledonia today — meeting with leaders to discuss the European Union's (EU) ongoing relationship under the African, Caribbean and Pacific (ACP)-EU Partnership Agreement, which is more commonly referred to as the Contonou Agreement.
Signed in 2000, the treaty between 79 countries from Africa, the Caribbean and Pacific is the "most comprehensive partnership agreement between developing countries and the EU," according to the commission.
Aimed at reducing poverty, ensuring sustainable development and promoting democracy, peace and security, the agreement is set to expire in 2020.
"The objective is to reaffirm the full commitment of the European Union in the South Pacific, now, and in the future," Manservisi said.
Climate change challenge
Part of this commitment would continue to be climate change, identified as a key concern under "global challenges" in several EU documents.
This was due to the fact that since the agreement's 2010 revision, climate change had been referenced as the central point on which future relations should be framed.
This was because all the treaty's partners were adversely affected by climate change, Manservisi said.
"Well, climate change is the agenda and the main issue our partners themselves are raising with us, because, you know, they are all islands which are at risk in terms of disasters, in terms of rising oceans, in terms of difficulty of having a prosperous agriculture sector for food production."
Potential future investments and development in areas such as energy and increased interconnectivity were hindered because they "fall under the climate change umbrella and are linked to the vulnerability of these islands".
This was unfortunate, given Pacific nations would like to see their vulnerability turn into something more sustainable through the development of such resources, Manservisi said.
"This is what our partners are asking us to do and we are working in order to respond."
Post-COP21 world
Such commitment reflected a global trend in which world leaders were taking climate change seriously.
"COP21 would not have produced the commitment that it has, otherwise."
More importantly, this was further evident in the fact Fiji was co-chairing COP23, Manservisi said.
"This will, let's say, keep promoting the importance of the climate change agenda and to make pressure, in particular, seeing it from one of the area which is most at risk."
This all comes despite US President Donald Trump's announcement America will be unwinding several key climate change policies implemented under Obama's presidency.
"I would say that I'm an optimist, so therefore I believe that since climate change is evidence-based, you know, our American friend will probably reconsider a certain number of things," Manservisi said.
"In any case, what I noticed here so far in my talks is that if anybody has some doubts and in spite of some announcement from the US, this has boosted even more our determination to tackle climate change."
Moving forward, the EU would also like to see the addition of a "Pacific pillar" to the agreement.
Pacific pillar
Although the treaty creates a powerful framework for engagement, Manservisi admits it does need some work.
"We suggest it be a bit more regionalised, closer to realities. A Pacific pillar of this new ACP framework will be able to address more specifically the specificity of the South Pacific to have its own governess and mechanics to make decisions."
Ideally, this new pillar would encompass other European territories such as French Polynesia, and include Australia and New Zealand, he said.
"I'm here to talk about this and see how we can do it. But in the understanding that we want to consolidate our presence here."
Manservisi said the EU's main motivation behind its plans to strengthen relations with the Pacific, however, was friendship.
"We are here, and we are doing work and efforts for developments for decades, so therefore you know we have an old story of friendship and partnership with the islands. Therefore, you know, it's our first thinking and duty to say 'now look, let's see how we can do better'."
Manservisi spent the beginning of his "case for the Pacific" roundtable last week engaged in several talks with leaders from Australia, but missed speaking with leaders and Pacific academics in New Zealand due to unexpected weather.
Talks on how to do better also continued in Fiji on Friday, where Manservisi planned to meet with Prime Minister Voreqe Bainimarama and several government ministers.
Similar talks took place in Vanuatu on Sunday, and bilateral discussion with Pacific leaders are planned to conclude in New Caledonia today.
Kendall Hutt is Pacific Media Watch freedom project contributing editor for the Pacific Media Centre.