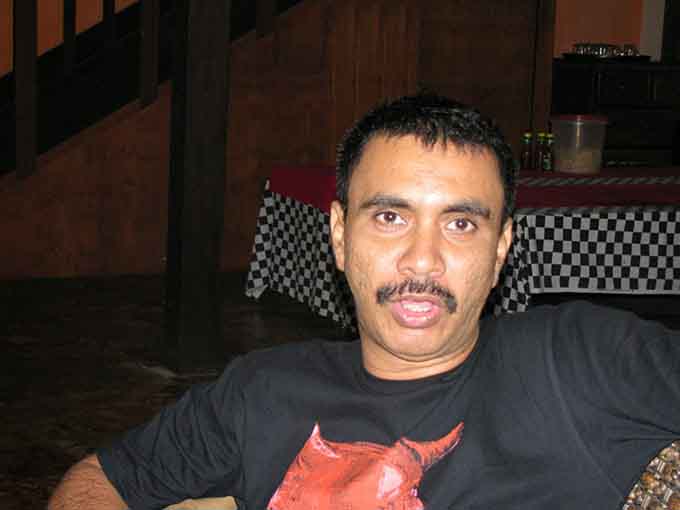 Prominent Indonesian journalist Ahmad Taufik has died after an illness in Jakarta. He was 51.
Taufik, known as an opposition journalist during President Suharto's dictatorship, joined other journalists in founding the Alliance of Independent Journalists (AJI) on 7 August 1994. He was appointed the first presidium chairman of the organisation.
Following a series of articles in AJI's news magazine Independent on presidential succession and Soeharto's great personal wealth, in early 1995, Taufik was arrested and charged under Article 19 of the Press Law, which banned unlicensed publications, and Article 154 of the Criminal Code, which forbade the publication of "feelings of hostility, hatred or contempt for the government".
He was convicted on both charges and sentenced to three years in prison in September 1995. The New York-based Committee to Protect Journalists (CPJ) protested against his arrest and that of other journalists and named Suharto as "one of 10 worst enemies of the press" on its annual list.
Taufik was paroled on 19 July 1997, having served two-thirds of his sentence.
Taufik spent his sentence in five different detention centers: the Jakarta police station, Salemba Penitentiary, Cipinang Penitentiary, Cirebon prison and Kuningan prison. While in Cipinang Penitentiary, Taufik became close to Xanana Gusmão, the future president of Timor-Leste. He was also visited by Jens Linde of the International Federation of Journalists.
Taufik was presented the AJI Suardi Tasrif award on July 22, 1995. The same year, he won the International Press Freedom Award of the Committee to Protect Journalists.
Due to his imprisonment, he was unable to accept the award in person until November 1997, following his release from prison. The following year he received the Digul Award.