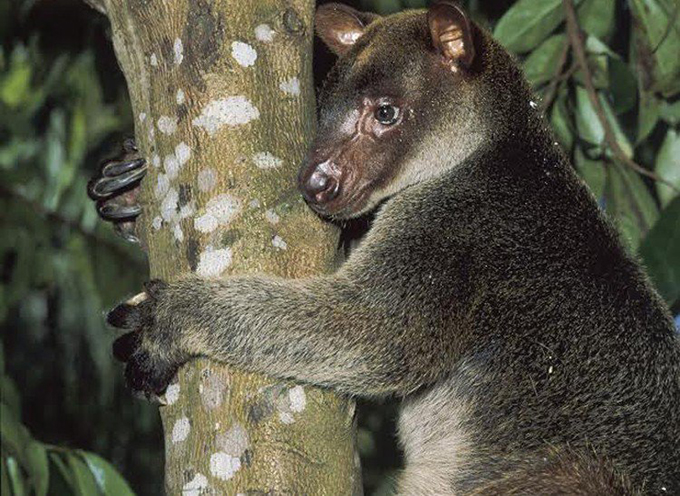 By Hans Nicholas Jong and Moses Ompusunggu in Jakarta
Though it may sound like a conspiracy theory, the Indonesian government has taken seriously allegations that foreign researchers have used all kinds of ways — including disguising themselves as tourists — to steal the nation's genetic resources.
Indonesia is home to some of the richest biodiversity in the world and government officials are concerned that foreign parties are developing and exploiting local genetic resources without obtaining consent from or providing fair compensation to Indonesia as stipulated in the Nagoya Protocol, which Jakarta has ratified.
The Research and Technology and Higher Education Ministry, therefore, has recently issued a regulation to prevent this suspected biopiracy.
The 2017 ministerial regulation, released in February, stipulates that the government will no longer provide recommendations for foreign researchers to conduct research in less-explored regions prone to natural resources theft such as Papua and Maluku islands.
While the regulation does not impose a total ban on research in those areas, it makes it more difficult for foreign scientists to obtain a permit for research there.
"We will give the opportunities to our local researchers first to conduct research in those areas, where new species of flora and fauna have been found," said the ministry's Secretary of Foreign Research Permits, Sri Wahyono.
Wahyono said the threat of biopiracy in Indonesia was real. He argued that the government's free-visa policy for 169 countries, aimed to boost foreign tourist arrivals to Indonesia, had made it easier for foreigners to access local biodiversity resources.
'Caught red-handed'
"Right now, the common modus operandi includes ecotourism, where foreigners come to Indonesia with a visa on arrival to visit our protected forest areas and sanctuaries. Some of them have been caught red-handed [stealing resources]."
In February, Environment and Forestry Ministry (KLHK) investigators arrested a French national, identified as DL, in Papua for allegedly attempting to smuggle a rare butterfly species named Ornithoptera goliath, which is widely known as Goliath birdwing and is the second-largest butterfly on the planet.
Using a tourist visa, DL arrived at Manokwari in Papua on February 25 and then continued his journey to Mokwam village in Arfak Mountain where he allegedly collected the species.
"The butterfly is one of the rarest species [of butterfly] and was about to be smuggled to France," said KLHK investigator Adrianus Mosa.
It has not been confirmed yet if DL has made an attempt to commit biopiracy, but the government is treating it as such, saying DL was not the first. As an example, Sri cited a 2012 case where several teenagers from the UK were caught collecting samples without permission at the Murung Raya protected forest in Central Kalimantan.
Visa abuse aside, Indonesia has seen an increase in the number of foreign researchers visiting the country to conduct cutting-edge science projects, including those that have huge economic potential.
"In the past, Indonesia only issued around 200 research permits per year. Since 2010, we issued around 500 permits. The interest is growing, especially in biodiversity, such as zoology, botany and marine biology," Wahyono said.
The regulation thus also aims to fight a subtler and more controversial form of biopiracy: unfair research cooperation agreements between local and foreign scientists.
Evidence claimed
Rosichon Ubaidillah, the head of zoology at the Indonesian Institute of Sciences (LIPI) biology research department, claimed to have evidence showing that many agreements signed by Indonesian universities and their foreign counterparts tend to benefit the latter.
"Foreign researchers may have collected research materials legally, but what they have been doing is not always ethical," Rosichon said.
LIPI, he said, had to cancel scientific cooperation with a German institution last year because the latter refused to change a material transfer agreement (MTA) LIPI deemed as disadvantaging Indonesia.
Dominique Roubert, press officer for the French Embassy in Jakarta, said they could not give any comment regarding this issue and would let Indonesian authorities continue the investigation process.
"We will fully abide by Indonesian law," Dominique said.