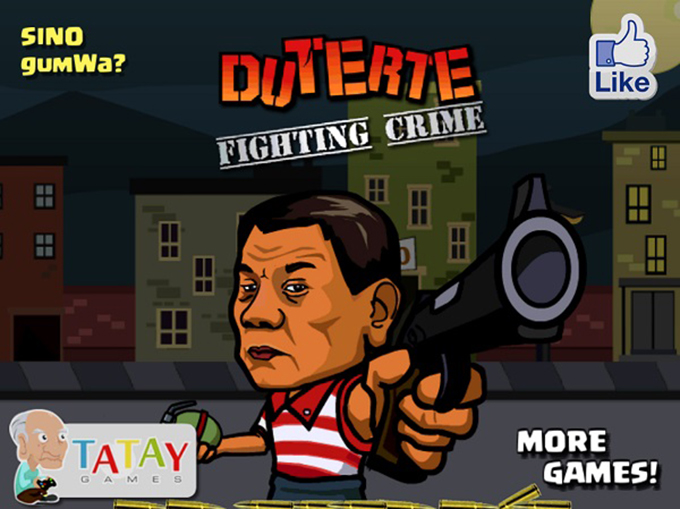 By Pia Ranada in Manila

President Rodrigo Duterte has warned that he will fire more government personnel in "coming days".
"In the coming days, I'm going to fire additional people whom I have appointed in government. There are many of them, I'm still trying to figure out how it was done," Duterte told reporters after his visit to the wake of two soldiers killed in action and to injured troopers at the Army's 4th Infantry Division headquarters at Camp Edilberto Evangelista in the southern city of Cagayan de Oro.
The President fired his own campaign spokesman from his post as National Irrigation Administration chief after being told of alleged corruption.
He has also sacked two of his fraternity brothers from their posts in the Bureau of Immigration.
Although he did not give the exact number or the names of those whom he will boot out of office, the President said in Cagayan de Oro, "Marami 'yan (there are many of them)."
He warned public officials who are suspected of committing unlawful acts or abusing their power.
"This is my warning to those in the government: whether you are a director or CESO or civil service eligible, I'm telling you stop it – at least for 6 years, while I'm still sitting in office," he said.
'Corruption will stop'
"Corruption will stop and it will stop, I am telling you I will put a stop to it," he added.
WATCH VIDEO: Duterte: Say 'No' to corruption
The President also said he wanted to know why plunder was removed from the list of crimes punishable by death in the House of Representative's version of the death penalty bill.
"I really would like to know the rationale," Duterte told reporters when he was asked if it was okay with him that plunder was not in the list of capital offences.
Duterte, as a presidential candidate, promised to crack down on government corruption.
Asked if the absence of plunder from the death penalty bill was inconsistent with his administration's hardline stance against corruption, he said he never said he wanted corrupt politicians dead.
"I said I'd stop corruption, but I didn't say that I'm going to kill the plunderer. What was in my mind was, corruption will stop. Sinabi ko sa inyo, hintuin ko 'yan (I told you, I will stop it)," he said.
Plunder, as defined in the plunder law, is when a public officer acquires ill-gotten wealth amounting to at least P50 million (NZ$1.5 million).
It is punishable by life imprisonment or death. This was modified to only life imprisonment when the death penalty was abolished in 2006.
Lawmakers, including Duterte's allies in the House of Representatives, have said they decided to take out plunder and rape from the crimes punishable by death to make the controversial bill easier to pass.
The bill now punishes only drug-related crimes with capital punishment. More than 7000 people have died in extrajudicial killings as part of a "war on drugs" since the president came to power last July.
Pia Ranada is a Rappler journalist. This report included a file by Bobby Lagsa.