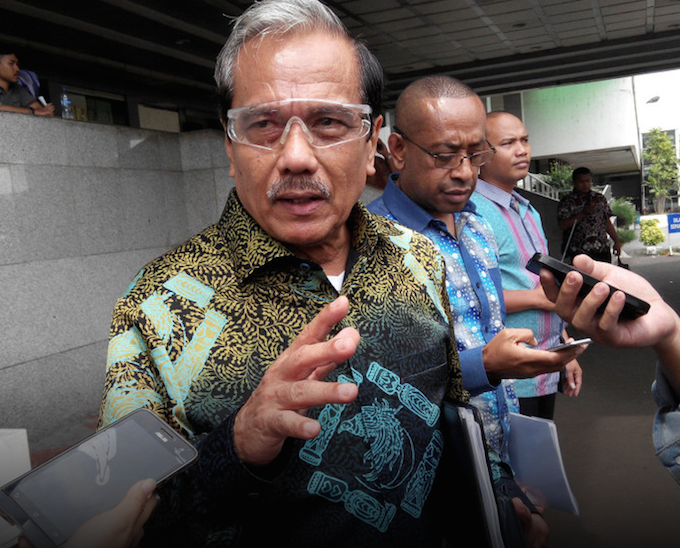 Chappy Hakim has resigned as its president director, only three months after his appointment as the mining giant's top executive, PT Freeport Indonesia announced at the weekend.
In a media release, Freeport Indonesia did not specify when Hakim, a retired air chief marshal, would officially step down.
However, it said he would move to an advisory role with the company.
"Serving as Freeport Indonesia president director involves an extraordinary commitment of time. I have decided it is in the best interests of Freeport Indonesia and my family to step down from my duties as president director while continuing to support the company in an advisory role," Hakim was quoted as saying.
READ MORE: Freeport seeks to dodge piling problems as stalemate shuts production
Hakim's resignation occurred as the company, a subsidiary of United States-based Freeport-McMoRan, fights against complying with the government's latest mining policy, which stipulates that miners must convert their current contracts of work (CoWs) into special mining permits (IUPKs) in exchange for permission to continue exporting certain mineral ores and concentrates.
Freeport, which operates the huge Grasberg mine in Papua, has repeatedly said it would not agree to the contract conversion unless the government provided assurance of long-term investment stability, consisting of fiscal and legal certainty, in accordance with its CoW signed in 1991.
Freeport-McMoRan CEO and president Richard C. Adkerson thanked Hakim for his contributions to the company.
"We understand that this was a difficult decision for Pak Chappy to make. We appreciate his service to our company and his support. We look forward to his continued advice and counsel," he said.
Chappy Hakim, also known as an aviation industry expert and prolific writer, was appointed as Freeport Indonesia's top executive in November.
The company previously appointed retired military officer Air Vice-Marshall (ret.) Maroef Sjamsoeddin as president-director.