By Tara Nissl in Jakarta
Eight journalists from eight Indonesian media outlets traveled to West Papua earlier this month to investigate media freedom and the safety of journalists in the region, after an international delegation called on Indonesia to address press freedom violations in 2015.
The World Association of Newspapers and News Publishers (WAN-IFRA) launched the investigation on January 30 in Jayapura, Merauke and Timika, where the Media Freedom Committee-Indonesia followed local journalists from Papuan news organisations for five days.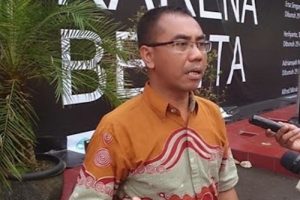 WAN-IFRA's Asian regional manager Eko Maryadi said: "We expect the programme to send eight reporters from Jakarta, from non-Papuans to do reporting, that they can understand the issues, difficulties, and problems faced by journalists in Papua."
The committee reported eight key findings:
Government officials and security personnel are discriminatory towards OAPs ("original Papua persons")
Journalists are stigmatised as pro-independence or pro-Homeland, leading to intimidation and fragmentation among the journalist community
Environmental damage through development programmes are underreported due to heavy restrictions on the press
Strengthening journalism in Papua relies on an improved code of ethics, understanding of the journalist profession, use of technology and a business model that maintains the independence of the press
Journalists need to actively change the media perspective of Papua
11 out of 16 foreign journalists who recently gained access to Papua were monitored by intelligence officials
Sexual harassment of female journalists in Papua is underreported
The quality of public services and competition depends on equitable access to communication infrastructure and information technology
Detailed reports
More detailed reports were documented in Bahasa on the committee's blog, featuring daily updates and interviews with journalists from Tabloid Jubi, Papua Salam, Mongabay.co.id and many more.
Journalists from the Papua South Post shared stories about police and government intimidation, including two publication bans in 2007 and 2008, being threatened with a criminal lawsuit, and a prohibition on reporting on President Joko Widodo's Merauke investment programme.
A journalist in Timika recalled a terrifying experience of being held at knifepoint and then stabbed. Another pointed to the difficulties faced by female journalists and the prevalence of sexual harassment.
The investigation marks two months before Indonesia will host the World Press Freedom Day in Jakarta on May 3, an event that has drawn criticism of Indonesia as host due to ongoing restrictions and violations in Papua.
Whether any changes will be made in the near future is questionable. Just recently, Suara Papua's website was blocked for publishing "negative" content, despite the government insisting that it does not censor journalism websites.
Tara Nissl is a contributor to Engage Media.
The WAN-IFRA blog on West Papua media freedom