The majority of shareholders approve ExxonMobil Corporation's takeover of InterOil in Papua New Guinea. Image: EMTV
Papua New Guinea's InterOil shareholders agree to ExxonMobil acquisition; gender-based violence stakeholders condemn GBV deaths; and Sirinum Dam closure soon to affect Port Moresby residents are the headlines in the latest EMTV News.
InterOil Corporation announced that the majority of shareholders had "overwhelmingly approved" the acquisition of the company by ExxonMobil Corporation, LNG Industry reports.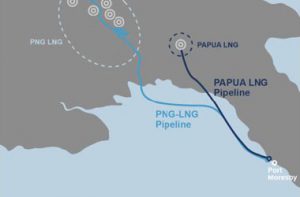 The company claims that more than 91 percent of the votes were cast in favour of the proposed transaction.
The acquisition is worth kina 7 billion (about NZ$3.05 billion), reports EM TV.
On 21 September 2016, just 80 percent voted to approve the original transaction in a special meeting.
In the statement, InterOil claims that the court hearing in which InterOil is seeking a final order over the Amended and Restated Plan of Arrangement is currently scheduled for next week on February 20.
InterOil is an independent oil and gas business, which has a sole focus on Papua New Guinea.
The company's assets include Elk-Antelope – one of Asia's largest and undeveloped gas fields – in the Gulf Province, as well as exploration licences covering approximately 16,000 sq km.
The company's main offices are in Port Moresby and Singapore.