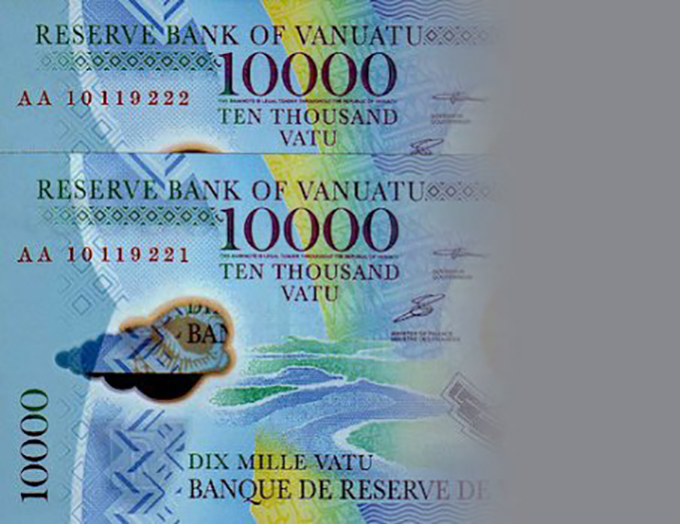 By Bob Makin in Port Vila
The Vanuatu government's Anti-Money Laundering and Counter Terrorism Committee is confident that the submission of some 31 Bills to Parliament last year should improve Vanuatu's position on the international reviewers' "grey list".
Some three major review groups are involved. The legislative requirements were made on time.
Vanuatu was congratulated by the international examiners during a recent review of Vanuatu's progress, the Daily Post reports.
The government intends to introduce a Transport Infrastructure Maintenance Fund, reports Radio Vanuatu. The Ministry of Infrastructure and Public Utilities has been meeting with stakeholders in the transport industry from the road, maritime and aviation sectors. The roles and objectives of the fund have been explained to the stakeholders, but not, it would seem, with the media.
The question raised in yesterday's Daily Post about who is funding the planned luxury Bauerfield air terminal seems to be answered. The MG Group Hotel project from Hong Kong, involved with government and CCECC in airport discussions and agreements, is the backer. And this despite their plans to steal the view of a Ni-Vanuatu hotelier with a magnificent 3-storey view on a hilltop overlooking Daily Post.
MG's harbour views will block those of Vila Rose Hotel just as it is starting in business.
Japanese tourists will begin arriving in Port Vila in April, on flights from Tokyo's Narita airport via Port Moresby, PNG. Air Niugini is arranging the flights. A special night trip to Tanna has sold out already.
Mismanagement claimed
Radio Vanuatu reports the Opposition is claiming mismanagement of the Seaside Sanitation Project to assist the Seaside Paama, Tongoa and Futuna communities. The Opposition claims it has received many complaints concerning the quality of the local work. MIPU has dismissed all of the allegations saying the tender is being properly managed. A supervisory committee continues at work.
The Agriculture Department will be offering planting material, especially many varieties of manioc and kumala, tomorrow at Tagabe Ag Station in an effort to improve access to local and more nutritious  kaikai. Farmers and the general public will be able to meet together and discuss garden issues along with food production and security. There is a day-long programme starting at 7:30am.
The Media Association of Vanuatu is planning to become a full member of the International Federation of Journalists. Until now MAV has only been an associate member.
Re-elected MAV president Evelyne Toa saw the move as able to assist local journalists as regards their rights and freedoms.
Bob Makin writes for the Vanuatu Daily Digest