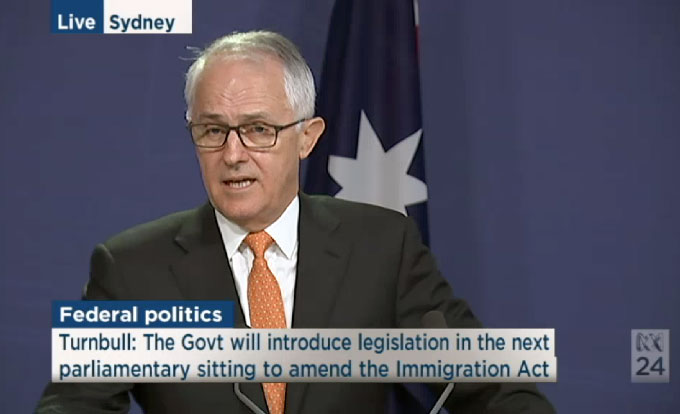 The Australian government's recent announcement to ban Manus Island and Nauru refugees arriving to the country by boat goes against international law, says Amnesty International New Zealand.
The new law would apply to those who tried to reach Australia by boat from July 19, 2013, and will inhibit them from obtaining any visa, including tourist and business visas.
The executive director of Amnesty International New Zealand, Grant Bayldon, said in a statement that the move by the Australian government is in breach of Article 31 of the 1951 Refugee Convention which, declares countries are prohibited from imposing penalties based on people's mode of arrival.
'Unlikely deal'
Bayldon also responded to the comments made by New Zealand Prime Minister, John Key, about the unlikely deal with Australia to resettle 150 refugees detained in the Nauru and Manus Island detention centres.
He said recent research showed 79 percent of New Zealanders want the Government to take a stronger stance in speaking out against the evidence of abuse in the offshore detention centres.
"What's more, a full 86 percent said the Prime Minister and Government have a responsibility to speak out on evidence of human rights violations being committed by other countries," Bayldon said.
Meanwhile, the United Nations special rapporteur on the human rights of migrants, Francois Crepeau, arrives in Australia today.
During his 18-day trip Crepeau will examine the detention center's in question.
According to ABC News, Crepeau would also meet with border protection officials and migrants.
"This is an opportunity for me to understand how Australia manages its overall migration policies, and their impact on the human rights of migrants," he said.