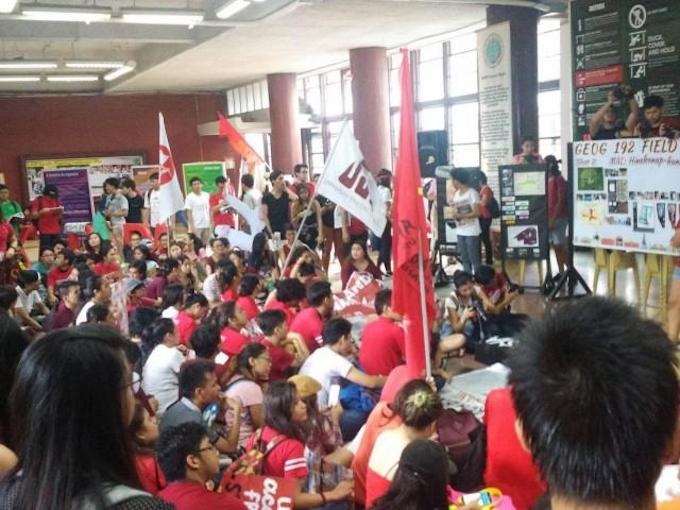 By a special correspondent in Manila
To mark the 44th anniversary of Martial Law in the Philippines today and to call to mind the atrocities it had inflicted on its victims, thousands of youth and students from across the country have joined street protests as part of the "Youth Action Day for Education, Peace, and Human Rights".
In a news release, militant youth group Anakbayan said that thousands of university students walked out of their classes to join the protest actions.
Students from various universities in Metro Manila, Baguio City, Pampanga, Laguna, Cebu, Iloilo, Tacloban, Cagayan de Oro, Davao, and other major regional centers walk out of their classes to press their demands for free education, peace talks, and respect for human rights.
"We are here in the streets to urge President Rodrigo Duterte to bring his promised 'change' to the education sector by taking decisive actions against tuition hikes," Anakbayan national chairperson Vencer Crisostomo said.
Among Metro Manila campuses that held walkouts were the Polytechnic University of the Philippines (PUP) main campus in Sta. Mesa, UP Diliman, UP Manila, as well as several private schools in the University Belt in Manila.
The protest action included a caravan, with the assembly point at the University of Santo Tomas area, which was set to proceed to historic Mendiola Bridge near the Malacañan Palace.
Anakbayan condemned the Marcos dictatorship not only for its corruption and human rights violations but also for initiating the deregulation of the education sector resulting in a 5,000-7,000 percent hike in tuition from P700-P2,600 (up to NZ$75) a semester in 1982 to P40,000-80,000 (NZ$1145 – $2290) this year.
Duterte encourages activities
Earlier in the day, Malacañang said that President Duterte encouraged activities to mark the event as long as the protesters won't cause inconvenience to the public.
"We understand some groups would mark the anniversary through public assembly," Presidential Communications Secretary Martin Andanar said in a statement.
"The President encourages various activities to commemorate the occasion as long as they are peaceful and no public inconvenience or destruction of properties may ensue," he added.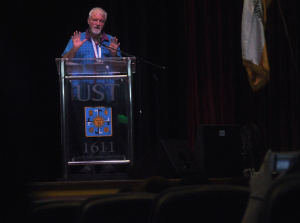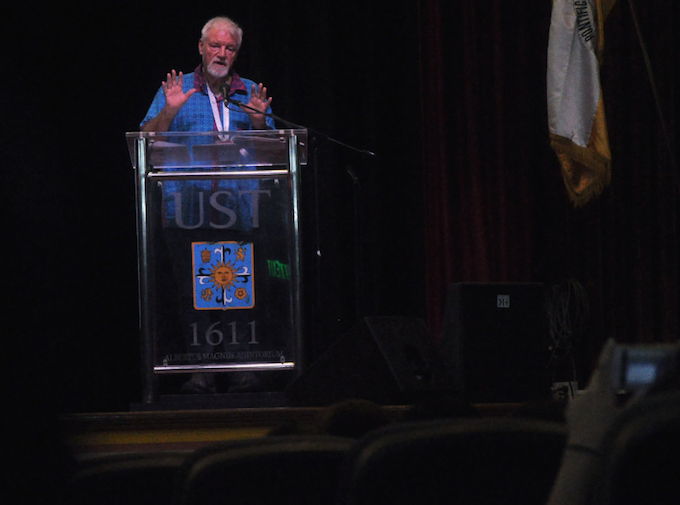 Andanar, meanwhile, reminded that September 21 was a regular working day.
At the University of Santo Tomas at the weekend, veteran communications professor Crispin Maslog gave a compelling presentation on "Martial law for the millenials", showing some highlights of the injustices and atrocities under the dictator Ferdinand Marcos under Martial Law between 1972 and 1981.
He noted that of more than 400 people present, mostly student journalists and faculty, only half a dozen had been alive at the time of Martial Law.
Visiting professor David Robie, director of New Zealand's Pacific Media Centre, also gave a lecture on a "digital publishing strategy for human rights" featuring Asia Pacific Report.
GMA News Network