A Café Pacific video at the Tupunis festival on Tanna island.
By Odile Guiomar in Lenakel, Tanna
Tanna Island has hosted the first Slow Food festival in Vanuatu – Tupunis Slow Food Festival – and it was a resounding success.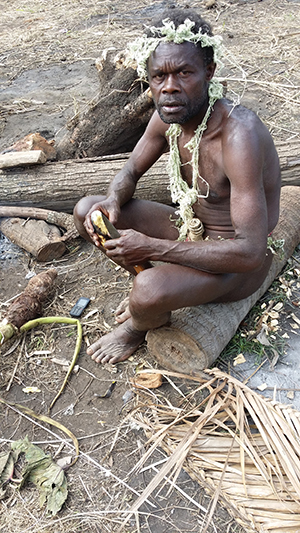 Tupunis, in Tannese language, is a term used for the people in charge of taking care of the land and sea resources.
Tupunis Slow Food festival on Tanna Island last week promoted and highlighted Melanesian traditional food and preservation methods that have been used for years by the ancestors, which ensures Melanesian people live a good healthy life in their islands.
Local food crops play a huge part in times of disaster that are part of every day life in Vanuatu such as cyclones, earthquakes, tsunamis, droughts, and a "modern" danger — non communicable diseases such as diabetes, cholesterol, high blood pressure and obesity.
The Slow Food movement is a global movement that was initiated few years ago to promote and revive the traditional and local foods endangered by the fast food global wave.
Everybody knows "fast food" — processed food, genetically modified seeds that resist bugs and pests, but never germinate, industrial farms and slaughter, loss of old crops, overuse of processed food wrapped under plastic, overuse of preservatives, colorants, chemicals and other additives.
Fast Food plays an important place in our diet, even if it is not healthy and the traditional and local recipes are lost.
In Melanesia the tradition is still strong and Tupunis Slow Food Festival has been organised to give the old and wise persons the chance to share their skills.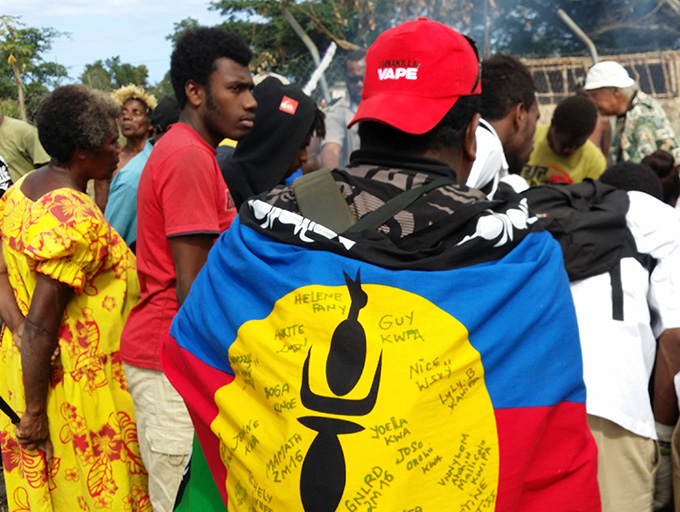 Tupunis Food festival, organised by the Slow Food committee in Vanuatu, and funded by Christensen Fund gave a wonderful opportunity to gather some representative foods from different Melanesian countries – Kanaky, Solomon Islands, PNG and Bougainville, and Fiji with the aim to showcase local crops and local recipes and talk about tradition, culture and resilience in their own culture.
Representatives of Minister of Agriculture and Bio-security, Minister of Climate Change, Health, and a panel of specialists and fieldworkers shared their knowledge, while Torba, Penama, Shefa, Tafea, Sanma and Malampa participants showcased their local recipes, local crops and traditional preservation methods, in the purpose to revive and highlight their ability to face climate disaster – cyclone, drought, or heavy rains.
Tupunis Slow Food festival re-enforces the benefit to keep Melanesian traditions alive.
Odile Guiomar is a Vanuatu Daily Post reporter.