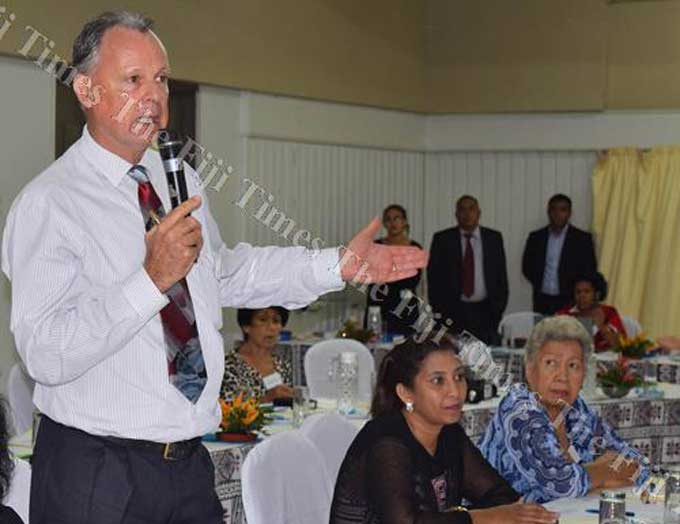 By Ropate Valemei in Suva
Some of Fiji's private islands have been sold locally and overseas by "illegal real estate agents".
This was revealed at the Real Estate Agent's National Workshop at Novotel hotel in Lami last  week.
It was reported that foreign agents flew to Fiji on a visitor's visa, made property purchases and flew back without being caught by the authorities.
The workshop heard that local agents tend to lose commission and money is not spent locally.
Savusavu real estate firm Ki-Maren (Fiji) Ltd owner Aren Nunnink said a person from overseas advertised a local prime property in the dailies and websites but did not have a local licence to sell.
"They [foreign agents] fly in and out with a visitor's visa and the Real Estate Agents Licensing Board (REALB) seems to be powerless," Nunnink argued at the workshop.
REALB deputy chairman Matt Myers said this was a real problem and as a board they had no regulatory control of somebody who was not in the country.
"We have been looking at this and it's an issue. We have a local agent who is working with foreign agents who are not licensed here. We cannot regulate somebody who is in New Zealand. So they are coming into the country illegally, that's an immigration issue."
Myer said they were working with the Immigration Department on how to handle the situation.
"It's an issue that we are trying the best way to get there because we know it's a concern."
Investment Fiji manager investment facilitation Ritesh Gosai said the arrival of illegal real estate agents should be controlled at the port of entry.