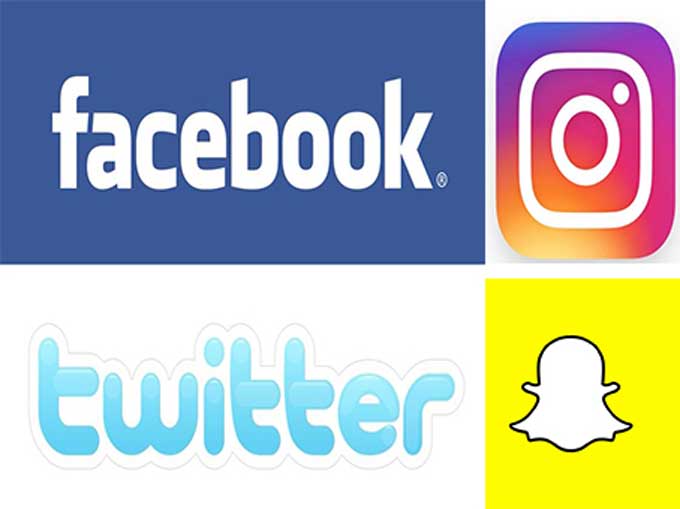 By Kendall Hutt, Ami Dhabuwala and Husain Malvi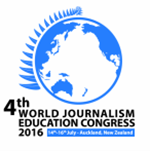 Journalism educators from across the globe continued to gather at the 4th World Journalism Education Congress (WJEC) at the Auckland University of Technology.The topic of conversation among a series of panels yesterday focused on how digital technology is evolving journalism and its flow-on affects on media education and research.
'Shaking the platform'
Professor Kaarl Nordenstreng of the University of Tampere discussed the evolution of technology and mass communication and how it had subsequently affected journalism.
Dr Nordenstreng told delegates that the steep growth in mass communication and research into the field from the 1990s and subsequent rise of technology had led to the seeming "out and down" of journalism.
"Technology is shaking the journalism platform."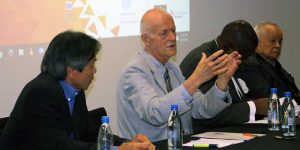 He warned academics to not become too enamoured with the "explosive" growth of the mass communication field, and digital journalism even though research was "flourishing" and on the "up".
"Let's not become too proud and fall into what I call 'surfing syndrome.'"
He noted in "living in a historical sunrise industry in the midst of expansion" how the field was undergoing a "renaissance" of academic thought, but mused that it was "perhaps just another cycle that is natural".
Dr Nordenstreng stressed, however, that in future journalists and academics alike needed a "much more diverse" understanding of the news and profession itself.
'Moral compass'
In a simultaneous panel debate, media educators urged for a revised look at journalism ethics because of the significant effects digital platforms are having on the profession.
Journalist and professor of journalism and social media at Griffith University, Dr Mark Pearson, said it was extremely important that individual journalists, moderators and commentators owned a "moral compass".
"That's the fundamental sense of right and wrong which guide the journalists' ethical decision making," he said.
"Mindful journalism suggests a framework for establishing this moral compass."
On the same panel was Associate Professor Donald Matheson, from the University of Canterbury, who said journalists should maintain a clear relationship with sources when they were operating within their social networks.
"It is always someone's experience to which the journalists are dealing with."
He said other ethical terms were needed, elaborating that ethics are more of a dialogue and action, than a set of rules.
Present at the third panel discussion in this series was Dr Paul Voakes from the University of Colorado Boulder, also a specialist on digital media law and ethics.
He said although journalism ethics needec to be revaluated, traditional ethics should not be forgotten.
"We are in the midst of organisational changes and the most important thing is not to leave the traditional journalism values which have existed over the years while acquiring the 'new ways of creating stories'."
'Disruptive changes'
Dr Brad Rawlins, from Arkansas State University, reinstated the disruptive shift digital technology is having within the industry.
"A lot of new ways of story-telling are involved to suit the digital audience nowadays," he said during the discussion.
Dr Karin Wahl Jorgensen from Cardiff University, one of the world's noted journalism schools, concluded the point of relooking at ethics, saying that today reporters were expected to possess multi-media skills as well as writing proficiency.