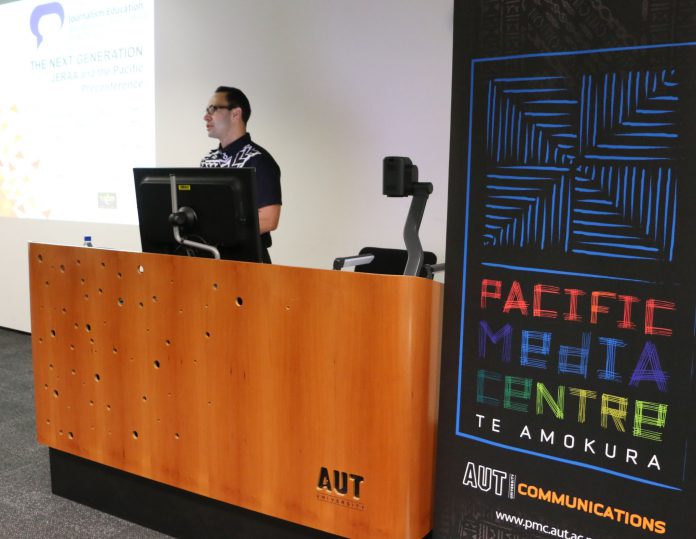 By TJ Aumua
The World Journalism Education Congress preconference for JERAA and the region began today and brought together Pacific journalism educators to improve the role of the Fourth Estate in the region.
Toeolesulusulu Associate Professor Damon Salesa, director of the New Zealand Institute of Pacific Research, opened the preconference, saying journalism was important for bringing the community together for people to engage in the public sphere.
"Journalism is central to the public interest of the Pacific, it protects culture and especially language," Toeolesulusulu said.
"However the world has changed drastically, making it difficult for journalists to keep up with the scale of some of the issues affecting Pacific."
He referred to health issues, like the Zika virus where communities are struggling to understand how the media are easing the issue.
This was an "exciting" time for educators to gather and face these issues together at the conference.
The day-long preconference was organised by the Journalism Education and Research Association of Australia (JERAA), Pacific Media Centre (PMC) and the Media Educators Pacific (MeP).
The NZ Institute of Pacific Research was the main donor for the preconference, funding five media educators from Fiji, Papua New Guinea (2), Samoa and Tonga to attend JERAA and WJEC.
The institute is a collaboration between the University of Auckland, Auckland University of Technology and Otago University.