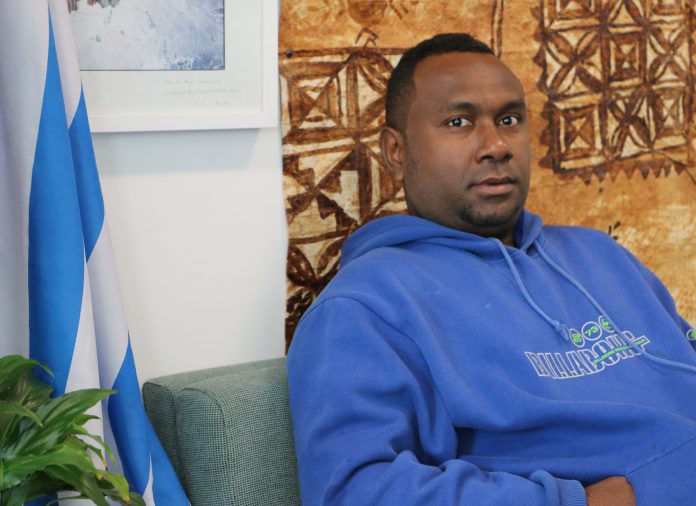 By Eddie Osifelo of the Solomon Star
More than 220 journalism educators and journalists are participating in the 4th World Journalism Education Congress that will open tomorrow night in Auckland, New Zealand.
They represent 43 different countries.
Kick-starting the programme will be a day-long "pre-conference" for journalists and journalism educators in the Pacific feeding into the main global conference.
The Pacific pre-conference is being opened on Wednesday morning by Toeolesulusulu Associate Professor Damon Salesa, director of the newly created NZ Institute for Pacific Research, which sponsored five media people from the Pacific to attend.
The main WJEC conference will be opened by Ian McKinnon, chair of the New Zealand National Commission for UNESCO.
Professor David Robie, director of the Pacific Media Centre in Auckland, said a "very exciting" programme had been planned. It was the first time such a huge group of journalists and journalists' educators from around the Pacific and all over the world would be gathering like this.
"The Pacific participants actually have the opportunity to meet some of the leading educators and journalism educators presenting their findings from digital media developments to investigative journalism – all sorts of methods of journalism, and doing journalism research around the world.
'Rare opportunity'
"It's very rare that we have this opportunity, especially in the southern hemisphere – never has there been a journalism conference on this scale in New Zealand before or even in the Pacific," Dr Robie said.
He said organisers are excited about the programme because many talented people would attend the main conference and pre-conference.
The likes of Misa Vicky Lepou, head of journalism from National University of Samoa and president of Media Educators Pacific (MeP), and Dr Shailendra Singh, Head of the journalism programme at the University of South Pacific, are attending.
"Over three days we will have 16 panels, 10 syndicates, 46 paper sessions,  and a number of special events," said WJEc conference convenor Associate Professor Verica Rupar. "Keynote speakers are Divina frau Meigs of France and Kalafi Moala of Tonga, and invited speakers include Simon Cottle, Steve Reese, Karin Wahl Jorgensen, Agnes Gulyas, Dan Gilmore, and Cait McMahon."
Dr Robie said all the participants were expected to arrive over the next couple of days before the start of the conference proper on Thursday morning.
The first WJEC was held in Singapore, followed by second in South Africa and third in Belgium.
Tonight will feature an Oceania Interrupted korero communications event and a welcome at the Pacific Media Centre.