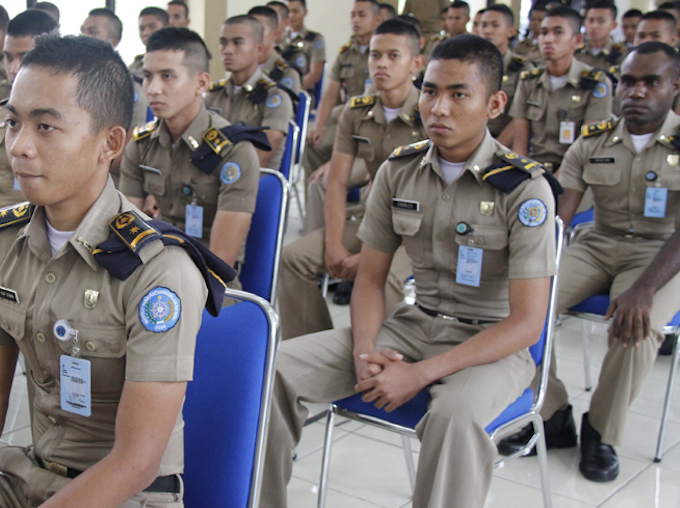 By Abeth You in Jayapura

The student executive leader of the University of Cendewasih, Elius Wenda, has criticised the recruitment of students in the Institute of Public Administration (IPDN), saying none of the Papuan candidates from Jayawijaya Regency passed the selection exams.
"When they did the test at the provincial level, they didn't pass. We deeply regret this situation and it should be changed," Wenda told Tabloid Jubi in Jayapura.
"The provincial government is responsible for the implementation of education at any levels in the province."
He suspected there were "particular culprits" stirring the situation to prevent candidates from Jayawijaya passing the test.
"What kind of recruitment system was applied? Is there such a quota for certain people or bribery system or purely qualified?
"We must clean up the system for rejecting indigenous Papuans," said Wenda.
According to Wenda, Law No. 21/2001 on Special Autonomy for Papua Province has clearly regulated affirmative action for indigenous Papuans.
Prioritise Papuans
"We ask all related stakeholders, whether in provincial, municipal or regional governments and councils, to pay attention to indigenous Papuans.
"So that in the recruitment of IPDN students, there is equal prioritisation. Do not always prioritise those who are able to pay more. Poor children can also study well," he said.
The deputy chairman of Commission V of the Papua Legislative Council for Education Affairs, Nioulen Kotouki, said there should be a special policy to prioritise indigenous Papuans in the recruitment of students for IPDN Papua.
He said the governor and regents as well as mayors in Papua needed to fight for the  prioritising of indigenous Papuans when recruiting IPDN students in Papua.
"All the time we observed that in the recruitment of IPDN students for Papua, the quota for indigenous Papuans is still limited. Sometime the indigenous candidates were ignored," said Kotouki.
Earlier, the Head of the National Civil Service Agency of Papua Province, Nicolaus Wenda, said that in 2016 as many as 977 indigenous Papuans took the Basic Competency Test (BCT) on Computers as a base for the recruitment of IPDN students.
"The BCT would be conducted into three phases, which as the first phase would have 300 participants, and 400 participants for the second phase and 277 participants for the third phase," he said.
According to Nicolaus Wenda, the quota for Papua Province was lower than the previous year, 53 students compared to the previous figure of 54.
"So these 977 candidates would compete for 53 seats for Papua Province," he said.
Abeth You is a Tabloid Jubi reporter.