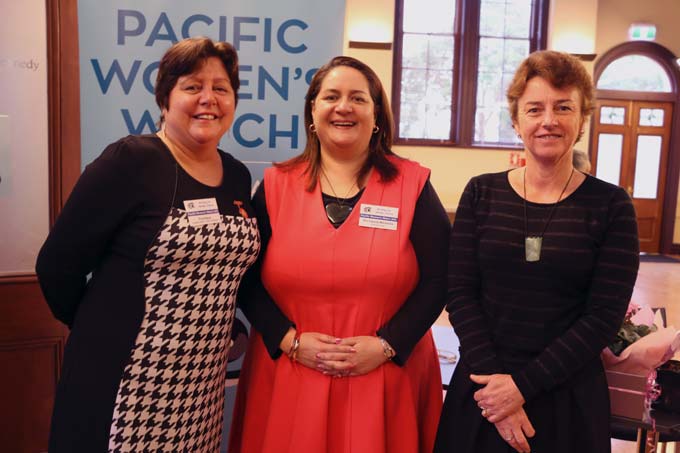 Where are you from? This simple question, as harmless as it may be intended, is loaded with controversial assumptions of race, ethnicity and a questioning of identity. Speaking at a Pacific Women's Watch conference in Auckland last month, Race Relations Commissioner Dame Susan Devoy discussed this question while talking about diversity in the workforce, casual racism and why New Zealanders need to give everyone a fair go. TJ Aumua reports.

"One of the greatest challenges of our country is understanding our demographic," says New Zealand's Race Relations Commissioner Dame Susan Devoy.
In Devoy's words, the increased demographic shift of cultural diversity in the country has happened in "less than a generation".
The question at the center of the debate, "Where are you from?", was discussed by the audience at the Pacific Women's Watch (PWW) Celebrating our Diversity conference in Auckland last month and was referring to institutional diversity and casual racism in the New Zealand work place.
For many employers, it may seem a harmless question to ask during the recruitment process. But a question so casual is demeaning for the person on the receiving end.
Devoy spoke about this in the same conversations surrounding "casual or accidental racism" in New Zealand.
"The term 'casual or accidental racism' is misleading here because when you or your children are being humiliated or stereotyped it doesn't feel casual or accidental," she told Asia Pacific Report.
You're not a Kiwi
PWW member and E Tū democratic union campaigner Fala Haulangi agrees, saying it's not the right way to ask what a person's ethnicity is.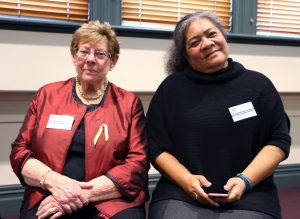 Haulangi told Asia Pacific Report that as a Pacific Islander living in New Zealand, being asked that question makes a person feel like she or he doesn't belong.
"I am a migrant, but I have been living here for so long," says Haulangi.
"Having people constantly asking you that question, makes you feel like you're not a Kiwi, like you're still regarded as a person from outside New Zealand— when we have actually been living here for so long."
I'm asked that question too often, she said.
"So we just have to be more bold and when someone asks you that question, say I'm from New Zealand, what about you? Where are you from? Ask that question back again."
"Blind recruitment'
Bev Cassidy-Mackenzie, chief executive of Diversity Works NZ and also a key speaker at the conference, says employers should never ask that question during the interview recruitment process and in the workplace.
She says Diversity Works NZ is providing training to organisations that want to better "institutionalise diversity".
"There is cultural competency being undertaken in that space for organisations," says Cassidy-Mackenzie.
"They're helping their staff to be more culturally competent in terms of how to better act or react in the workplace and how to better interact with staff and their organisation," she says.
Blind recruitment
However an area that needs to be improved is better Māori and Pacific diversity in the New Zealand workforce, Cassidy-Mackenzie told Asia Pacific Report.
An issue that could be made better by employers adopting "blind recruitment strategies".
This is a method of removing details from an applicant's CV, such as their name and age, during the recruitment process as a way to avoid unconscious bias.
According to the Human Rights Commission, Tracking Equality at Work Key Findings 2016 young Māori and Pacific women in New Zealand are the most affected by unemployment.
Young Māori women under 25-years-old have an unemployment rate of 23.6 percent while Pacific women in the same age bracket have an unemployment rate of 31.4 percent
"It's not necessarily about who you are, what school you go to, where you live, it's about what you can bring to the role. Who you are is far more important than where you are from," says Cassidy-Mackenzie.
She added that more needs to be done to improve institutional diversity and that blind recruitment is only a small part in solving a complex issue.
Auckland-based lawyer and the national president of the Māori Women's Welfare League, Prue Kapua, attended the conference and told Asia Pacific Report, she shared the view that increasing Māori and Pacific diversity in the workplace is much deeper than deleting certain aspects from a person's resume.
"It's a whole issue of how you change people attitudes," she says.
"Which is how to deal with institutional racism, how you deal with the kinds of aspects of people who get into positions of power and then exercise that through their own prejudices."
To have diverse representation in institutional organisations and the New Zealand workforce, Kapu said, goes back to fundamental issues.
"Issues around education, poverty, the opportunity that presents or doesn't present itself and inequality that's where you begin this whole debate really."
Fair go
Dame Susan Devoy told Asia Pacific Report that the answer to addressing diversity issues isn't easy.
"Many Kiwis I talk with are older men and women.
"When I tell them we are one of the most ethnically diverse and peaceful nations on the planet and that our multicultural change took place in less than a generation they nod," Devoy says.
"This is a very different New Zealand to the one they grew up in.
"This is our challenge for all New Zealanders – everyone deserves a fair go."