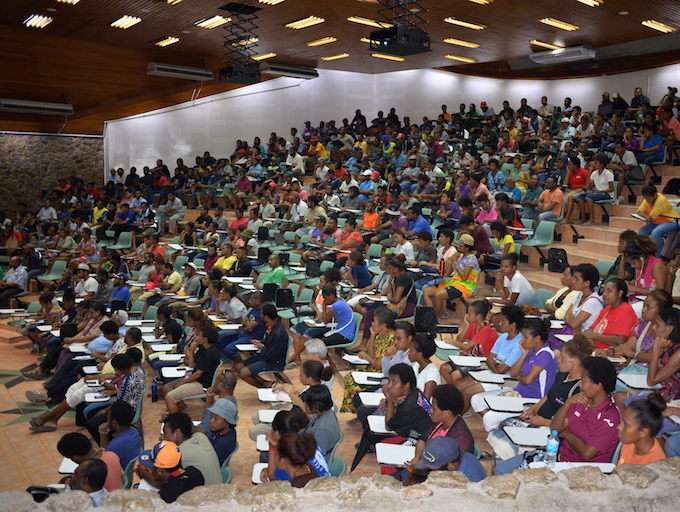 The proceedings came before Justice David Cannings today who refused to hear the application as respondents UPNG in the application had not been served a notice of motion.
This is a fresh proceeding and the motion was filed on June 17.
Justice Cannings described the "non-service" on the part of the lawyer representing the students as an "ambush" on the respondents.
UPNG registrar Jennifer Popat is the first respondent, the UPNG Senate is the second respondent and the state is the third respondent.
Justice Cannings said he could not see why the lawyer representing the students, (Laken Lepatu Aigilo) could not serve the respondents, ordering that they be served by 10am tomorrow.
The application will be heard at 4pm.
Two orders sought
In the application, the students are seeking two main orders:
A declaration of the court to nullify the purported Students Reaffirmation form that the UPNG administration issued to students to sign when the suspension of semester one was lifted.
An order seeking to restrain registrar Popat and the university from forcing students' to sign the reaffirmation form.
Aigilo explained that if students signed the reaffirmation form, they would basically shut down their rights to raise concerns and views the students had been fighting for in terms of national concerns.
On June 8, the UPNG administration succeeded in obtaining a National Court order to restrain the members of the SRC from boycotting classes.
The National Court issued restraining orders against members of the SRC, including president Kenneth Rapa and the student body, from putting up barricades to block classrooms and lecture theatres, threatening and assaulting enrolled students and university staff.
This interim injunction also restrained members of the SRC and students from carrying out activities which are contrary to their enrolment as students.
The matter will return to court on June 22 for the court to hear the judicial review filed by the students.
On June 1, the National Court granted leave for the students' application for a judicial review to be conducted into the University Council's decision on May 24, ordering students to vacate the campus within 48 hours.
Sally Pokiton is a reporter for Loop PNG.