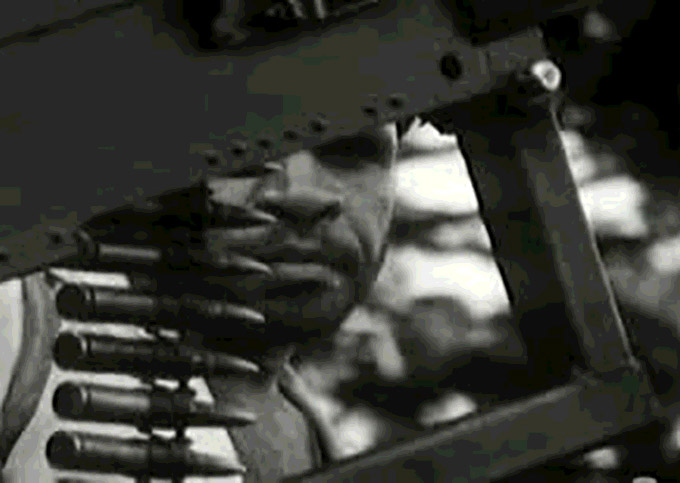 By Anthony Kaybing in Buka, Bougainville
The shooting of university students by the Royal Papua New Guinea Constabulary in Port Moresby last week has been likened to the almost "terror-like" tactics used by the Riot Squad against Bougainvilleans in the late 1980s.
A parent from Bougainville said that the violent action by the police last Wednesday – shooting at random into the crowd, leaving at least 23 people wounded, two of them still serious in hospital – was reminiscent of the Riot Squad (predecessor of the Special Service Division's Mobile Squad) harassment of Bougainvilleans which went on to ignite the 10-year bloody Bougainville Crisis.
The parent, who wished to remain anonymous, said that this was the type of behaviour by the police that had escalated a situation that could have been easily resolved.
The concerned parent, from Kieta in Central Bougainville, said the shooting of unarmed students by by police was a clearly indication that the safety of their children was not guaranteed in the nation's capital.
"I am calling on the Autonomous Bougainville Government to look at measures to ensure that our children's safety at UPNG [University of Papua New Guinea] is not compromised," the parent said.
Seeking refuge
He also revealed that his son was currently seeking refuge in a settlement to avoid being targeted by the police who were supposed to be protecting their rights.
He added that his son had no way of getting financial aid or receiving help from relatives in the city as he was too fearful to venture out from his current place of refuge.
"As far as I know the Prime Minister will not relent on his position to step down despite this sudden turn of events and our children, not only from Bougainville but throughout PNG are not safe as the police have displayed a complete disregard for human lives – the lives of young people who will be the leaders of this nation one day," he said.
"I call on the Prime Minister to consider the concerns that many of the parents throughout the nation have on the safety of our children," he said.