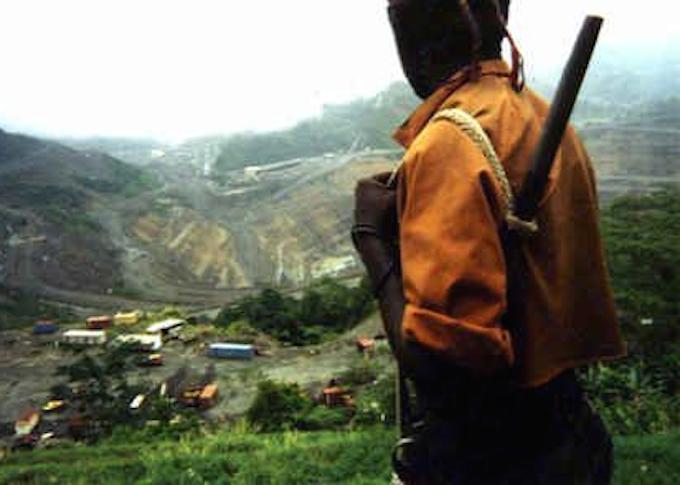 Lifting of the mining moratorium on Bougainville has hoodwinked the majority of people on Bougainville, says the Bougainville Freedom Movement.
In March 2016, the Autonomous Bougainville Government (ABG), knew that the decision on the future of the mining moratorium on Bougainville was a major concern and "that there should be wide public debate on the issues involved", the BFM has said in a statement.
This was reiterated again as stated by Patrick Nisira, Vice-President of the ABG in his public lecture on 28 April 2016 in Canberra.
Yet in his next breath, Patrick Nisira advised, "but we don't have the funds necessary for an extensive public awareness and consultation programme", BFM quoted him as saying.
"Instead, the decision to lift the mining moratorium was done without the majority of people on Bougainville even knowing.
"Therefore, it appears they were deliberately left out of the decision. They have been intentionally ignored on purpose to allow BCL (Bougainville Copper Ltd) and Rio Tinto to return to Bougainville.
"So, if BCL returns to operate the Panguna mine, like it did in the past, will BCL and Rio Tinto be providing payment and compensation for the deaths and destruction it caused under the unfair Bougainville Copper Agreement?"
TIME WILL TELL ON MINE RESTART
By Francis Pulu
Only time will tell when the Panguna Mine will be reopened after the Autonomous Bougainville Government House of Representatives lifted the mining moratorium in Parliament session on Tuesday.
Member for Hagogohe Constituency, Robert Hamal Sawa told The National that the decision was done in consultation with the people who agreed that the moratorium be lifted.
Sawa said the next task was for the Bougainville Executive Council, Bougainville Copper Limited, Government and the Panguna landowners to negotiate on how well the mine would operate in accordance with the new Bougainville Mining Act.
He said as the lifting was constitutionally amended, one condition of the lifting was for the Panguna Mine to be reopened.
"We decided that for the moratorium to be lifted and for Panguna Mine to operate again, only BCL will be allowed back because they know the operation back then," he said.
Sawa said they did not want to engage another company apart from BCL which did not understand the situation in Panguna.
For areas that have minerals, it was up to the resource owners to organise and decide which mining activity either in alluvial or exploration should take place. – The National, 9 June 2016