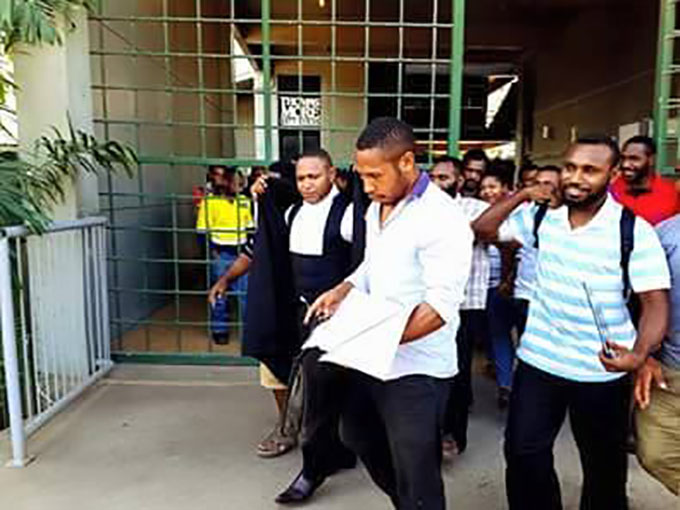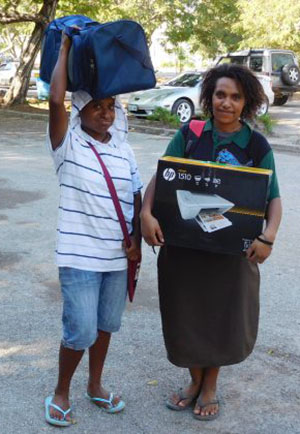 Justice Collin Makail granted the order yesterday afternoon. This temporary stay will be in place until next week Wednesday (June 1) when the parties will return to court.
The students moved the urgent application filed yesterday morning in a bid to stay the decision of the UPNG council dated May 24 when it suspended semester 1 and ordered students to vacate campus within 48 hours.
This 48-hour ultimatum ended at 3pm today – three-quarters of an hour before the court order.
The students also asked the court to stay the university council's decision of May 14 inviting police officers on campus. This order sought by the students was refused by the court.
Justice Makail ruled that the police were there to enforce peace and good order on campus
Despite no evidence before the court of student violence or rowdy crowds,  the police officers were there on campus to maintain law and order, the judge said.
The state did not make any submissions in response to the students' application as the lawyers said they had no instructions.
Lawyers representing the students through their Student Representative Council, the UPNG Council, vice-chancellor Professor Albert Mellam and the state are expected back in court on June 1.
On that day, the court will hear arguments by parties on another application the students filed seeking  leave for judicial review to be conducted into the university administration's decision on May 24 to indefinitely suspend the semester.
The university's eviction order to more than 5000 students came after almost a month of class boycotts and protests. The students are demanding that Prime Minister Peter O'Neill steps down and faces police questioning over corruption allegations.
Sally Pokiton is a Loop PNG journalist.