A Pacific Media Centre report on a "united Pacific voice" on climate change at the Pacific Development Forum in Suva last September that got the ball rolling for Fiji leadership in Paris COP21 responses. Video story: Niklas Pedersen
By Ami Dhabuwala, recently in Fiji
Fiji was the first country in the Pacific to ratify the United Nations climate change deal agreed on in Paris on February 12, and fulfilling the promise by signing the agreement on April 22.
According to The Guardian: "Under its national climate action plan, Fiji pledged to generate 100 percent of its electricity from renewable sources by 2030. It also promised to cut overall emissions from its energy sector by 30 percent by 2030 compared to business-as-usual, conditional on it receiving climate finance from industrialised nations."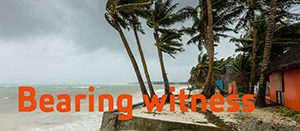 Asia Pacific Report recently spoke to young climate change advocates and researchers at the University of the South Pacific's Pacific Centre for the Environment and Sustainable Development (PaCE-SD) in Suva about the Pacific's response to the COP21 outcome in Paris. Here are the views of two of them:
'Great news'
Diana Salili, a climate change masters' student from the University of South Pacific, says: "The signed agreement is GREAT news. This is a positive step forward; although there is much that remains to be done."
Salili was a part of the Vanuatu delegation coordination team during the COP21 Paris conference last year.
"Intended Nationally Determined Contributions (INDCs) remain voluntary, and it's difficult to know if or how nations will be penalised if they fail to live up to their promises."
'Issue of accountability'
Jenny Jiva was a member of the Fiji delegation at COP21.
"The agreement is voluntary and it is up to the individual countries to abide by the agreement."
In the Paris conference, the countries agreed to reduce the carbon emission for holding the increase in the temperature well below 2 degrees Celsius.
Jiva says INDCs currently submitted are "leading us to at least a 2.7 degrees Celsius temperature rise, not the 2 degrees that was agreed to in Paris."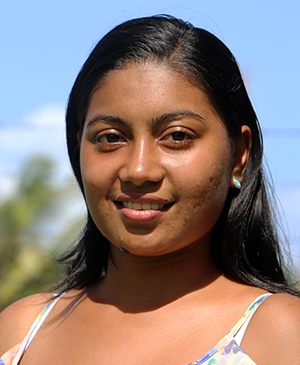 There is a major issue of accountability and transparency, says Salili.
"There is still no process to independently verify all 195 countries' greenhouse gas inventories, or progress towards their targets."
She says this could pose serious problems in the years to come as INDCs have been calculated and presented to the UN in many different ways.
"The lack of a common or comparable format will clearly make national emissions reductions even harder to assess and track. A solution needs be developed urgently."
'Loss and damage'
Jiva followed the "loss and damage" track during the COP21 Paris conference. She says ratifying the agreement is two-pronged.
"At least 55 parties need to ratify and they also need to make up at least 55 percent of emissions. This means it is crucial for developed countries and newly industrialising countries to be a part of this process and ratify the agreement. "
There are 14 Pacific parties which contribute only 0.03 percent of emissions. "Therefore, it is a complex process and that will require collective action."
Jiva says climate change is happening now. If we continue with 'business as usual', it will affect people all over the world.
"It is not just an issue for the future, it we don't take action now, whole countries could disappear and their culture as well."
Youth all over the world need to be encouraged to hold their leaders and governments accountable she says.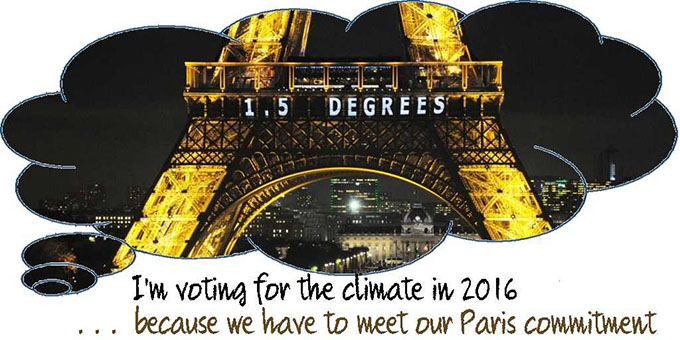 'Positive action'
"If great numbers of young people collectively show they want positive action on climate change, I believe our leaders will listen."
Salili says the youth should be pro-active in this movement. They should engage in community adaptation and excel in climate change in the Pacific.
"Why do they need inspiration?" asks Salili.
She says youth from the neighbouring countries are close enough to all the smaller Pacific Island countries to be aware of what is going on in the Pacific in terms of climate change.
"If they need to be inspired to do something about climate change; something is very wrong somewhere!"