The Philippines holds its third automated elections today to cap a tight presidential race led so far by Rodrigo Duterte, the tough-talking Davao City mayor who promises to stop crime in 3 to 6 months, Rappler reports.
At the weekend, Commission on Elections (Comelec) Chairman Andres Bautista said the Philippines was already a model in holding automated polls.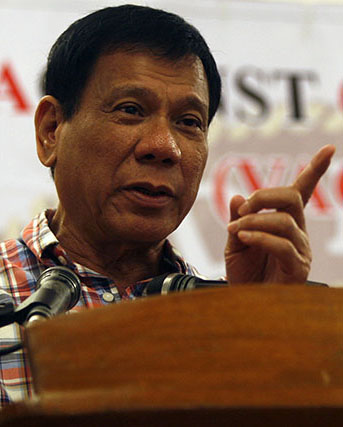 In fact, he said, up to 100 international delegates would observe the May 9 elections to learn from the Philippines.
Bautista said the foreign observers come from countries such as Afghanistan, Sri Lanka, Timor Leste, Nepal, Turkey, Indonesia, and Thailand.
"What is happening now is that the Philippines is becoming one of the leaders in automated elections. So instead of us learning from them, it's the other way around," Bautista said in a news conference yesterday.
He explained that the Philippines was sharing international best practices with its neighbors, "especially those who are looking to transform from manual to automated elections."
The elections chief said, "We want to show to them how elections are being conducted in the Philippines."
While he campaigned against Duterte, outgoing President Benigno Aquino III also said: "Let us show the whole world that regardless of our deep emotions and conviction regarding our candidate, we can hold elections that are peaceful, orderly, and truly mirror the spirit of democracy."
Report by Rappler, the multimedia news, citizen journalism and social media leader in the Philippines.