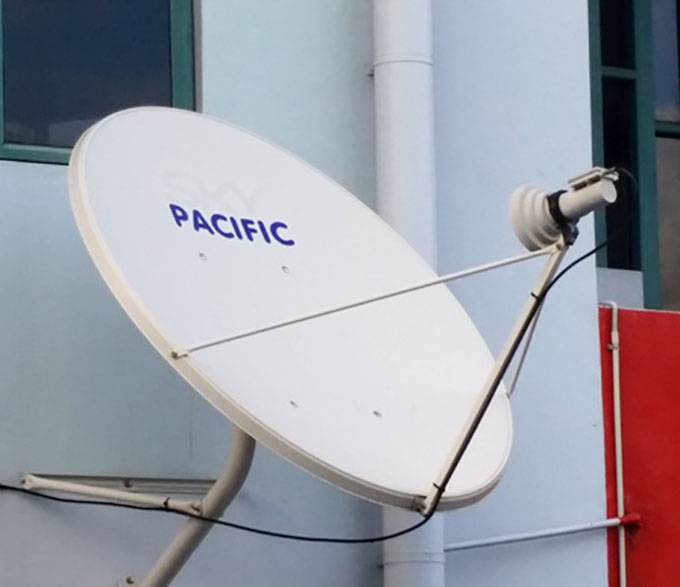 By Allison Penjueli in Suva
Clearing out the backlog of customer care jobs after Cyclone Winston remains the major challenge for the Pacific's largest pay television service, Sky Pacific.
Digicel Fiji chief executive officer Darren McLean told Newswire that the company was trying to restore services to all customers after the devastation left behind by TC Winston:
Thousands of homes were affected by power outages and in particular high winds which distrupted equipment on the rooftops. So when we took over the business, there were several thousands of homes that needed attention.
The focus is to get services up and going, and we are also advising customers to please bear with us. We hope they understand why service maybe slow in reaching them.
McLean added that there were plans to open a new Sky Pacific office in Suva in 6 months. He also confirmed that the Fiji One office would stop taking Sky Pacific queries in two months and redirect them to Digicel headquarters.
We are planning to open a new Sky Pacific office in a convinient location in Suva in over six months.
We have a great relationship with Fiji One team and they are helping us out with the transition period but we will be independent from Fiji One in the next eight weeks. Completly independent from the technical side.
Two channels
Since Digicel Fiji has taken over Sky Pacific,  two new channels TVWAN and TVWAN Sports have been added. Mclean said customers could expect more on Sky Pacific in the next few months.
The content of the two new channels will be tweaked over time, with 60 Minutes, Foreign Correspondent, Sesame Street, Hi5, English Preimiership football, English Rugby league and other rugby tournaments, a lot of European football which are all brand new to fiji.
And there is more to come over then next one to two months.
Digicel Fiji took ownership of Sky Pacific on the April 1.