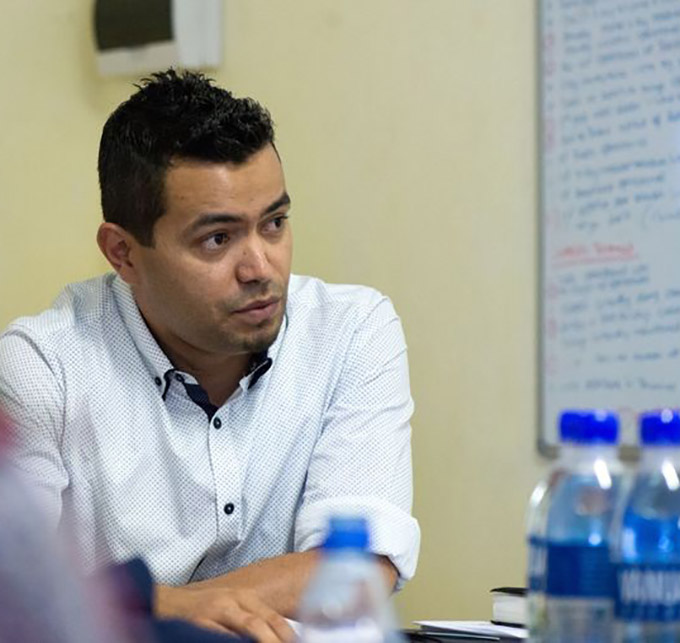 By Dan McGarry in Port Vila
A group of 16 New Zealand-based travel agents, tourism industry representatives and media professionals were welcomed "back" to Vanuatu last weekend.
The purpose of the trip, organised by the Vanuatu Tourism Office (VTO), was to raise awareness about Air Vanuatu's new Boeing 737-800 aircraft, the completion of emergency runway repairs and simply to remind New Zealanders of the country's many charms.
The visit is part of a campaign to revive tourism from Vanuatu's nearest neighbours.
Air arrival numbers fell drastically following January's suspension of service to Port Vila by Air New Zealand and Virgin airlines, and the cancellation of code shares with Qantas.
The group visited a number of sites on Efate and Espiritu Santo islands, and were treated to a special preview of the nearly-ready Iririki Island resort.
The official grand opening is scheduled for next week but resort management didn't want to miss the chance to offer the group a sneak peek at the rejuvenated and renovated island resort.
Arriving Saturday via Air Vanuatu, the contingent was welcomed by VTO staff.
Briefing update
Airports Vanuatu Ltd chief executive Jason Rakau provided the representatives with a briefing update on airport runway repair.
In a brief question and answer session after the briefing, one visiting tourism representative asked Rakau whether he felt the Air New Zealand move had been indeed motivated by safety concerns, or whether it had in fact used the runway debacle as an excuse to stop serving a route that, in the wake of cyclone Pam, was only marginally profitable.
"I don't want to speculate," replied Rakau, who went to to draw the attention to a Vanuatu Daily Post news story concerning the Civil Aviation Authority's recent decision to deny Air New Zealand permission to operate a charter flight in the absence of a decision to resume commercial operations to Bauerfield airport.
Another tourism professional asked about the potential for disruption to travel schedules in the future as works progress on the second stage of repairs and upgrades to the airport.
Rakau reminded those present that the first round of repairs had been completed with minimal delays and on-budget without any disruptions to arrival and departure schedules.
He reassured them that there was no reason to expect delays or unnecessary disruptions as upgrades continue.
The contingent departed Vanuatu yesterday.